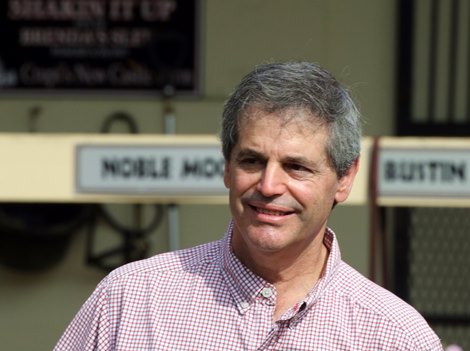 Ocala Breeder's Sales Company (OBS) was started in 1974 by a group of local race horse owners and breeders who wanted to have a local outlet for the excellent horses they were raising on the area's limestone-enriched pastures. Now, OBS has 28 barns with 1200 stalls and 2 race tracks. It had a whopping $1 billion in sales volume in this past decade – over $110 million per year. Their 2-Year-Olds In Training Sales represent over 70% of the sales in that category nationwide and 50% of the sales internationally.
We had a conversation about conservation with OBS President, Tom Ventura, and he was quick to make the connection between farmland conservation and quality of life for future generations.
"When I first came to Ocala, it was very horse-oriented," says Ventura. "We didn't even have the Paddock Mall. While I grew up in the suburbs of New York, my sons have had the privilege to grow up on an 800-acre horse farm. Just that in itself is tremendous. Our shareholders are deeply-rooted, multi-generational families in the horse business. Their past, present and futures are centered around the horses and horse farms."
Although Ventura recognizes the distinct culture present here in Marion County, he also acknowledges that it is not guaranteed to endure. What is valuable is worth protecting.
"Horse Farms Forever's purpose is to protect the culture that we have here. It's just logical for OBS to be a part of it," notes Ventura. "For many who come here to the Sales, this is their first exposure to Florida."
And like most prominent members of the equine business community in Ocala/Marion County, Ventura is supportive of  growth that acknowledges and preserves our global brand as the Horse Capital of the World®.
"It's nice to have industry here in Ocala," he says. "and it's important that we grow, and have some retirement communities. All those things are good, but really what put Ocala/Marion County on the map is the horses, and I think it needs to stay that way."