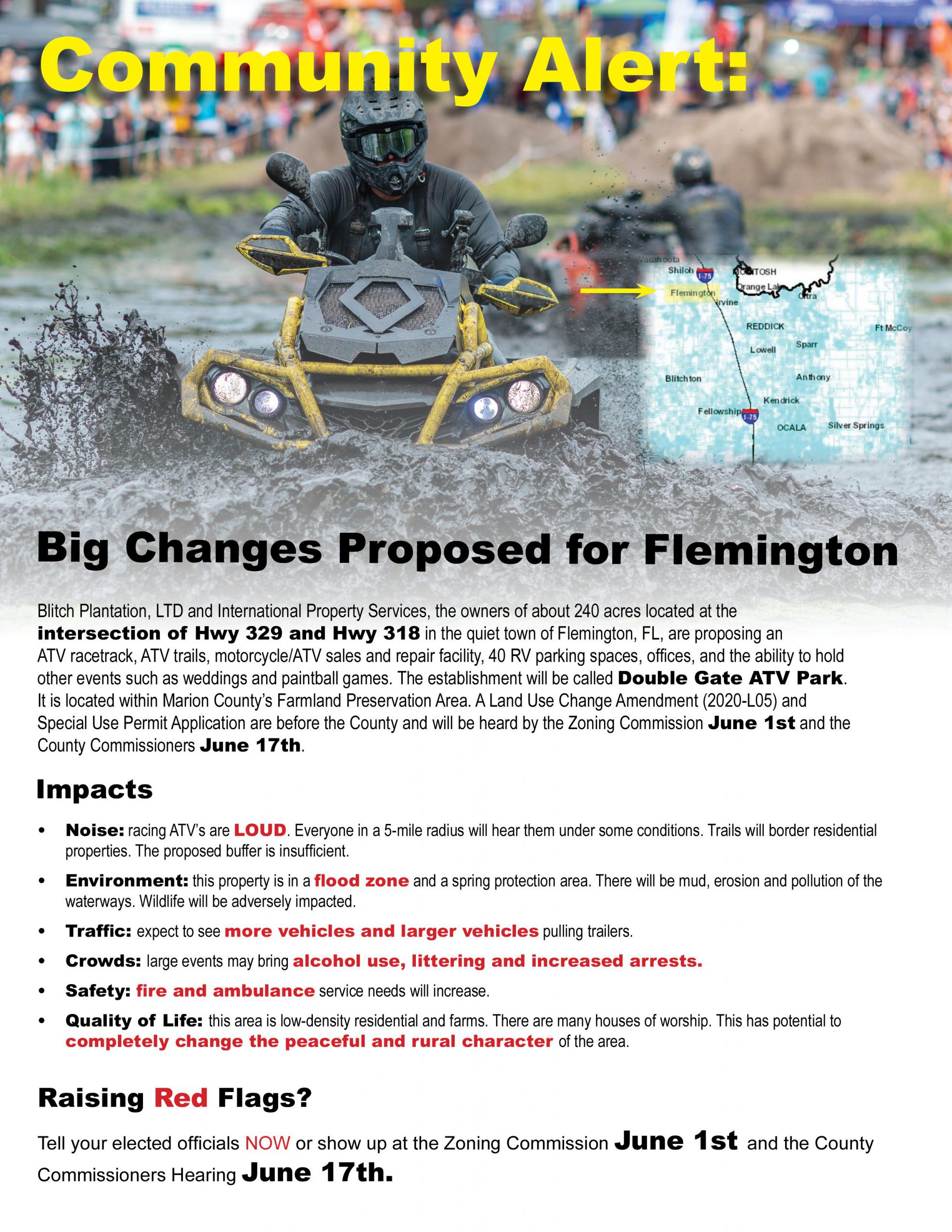 The mission of Horse Farms Forever is to preserve the character and culture that horses, horse farms and the Farmland Preservation Area make unique to Ocala/Marion County. Our vision is to ensure this 'sense of place' is protected for future generations.
The proposed DOUBLE GATE ATV PARK is not compatible with the rural character of the surrounding area, which is located within the Farmland Preservation Area. There is no demonstrated need for this proposed use and it is inconsistent with the Comprehensive Plan and guidelines for a Rural Activity Center. If allowed, this use will destroy the quiet Flemington community.
Read letters of support from our members for maintaining the integrity of the Farmland Preservation Area.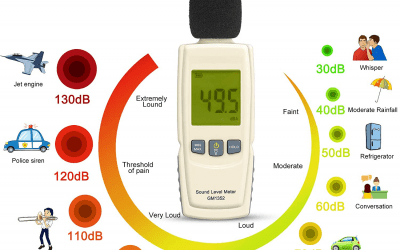 "Loud ATV exhaust noise has become an issue both medically and environmentally. The threshold of permanent hearing damage, as set by the OSHA, is 85 dB. A gas-powered lawn mower produces 85 dB. The snowmobile industry cannot, under U.S. law, exceed 78 dBs at full throttle, and since 1979 motorcycle manufacturers must stay between 78 and 84 dB. However, most ATVs are between 85 and 100 dBs, which has led to concerns by both riders and non-riders about excessive noise." – How to Quiet ATV Exhaust Noise (A Practical Guide) from bettersoundproofing.com
read more