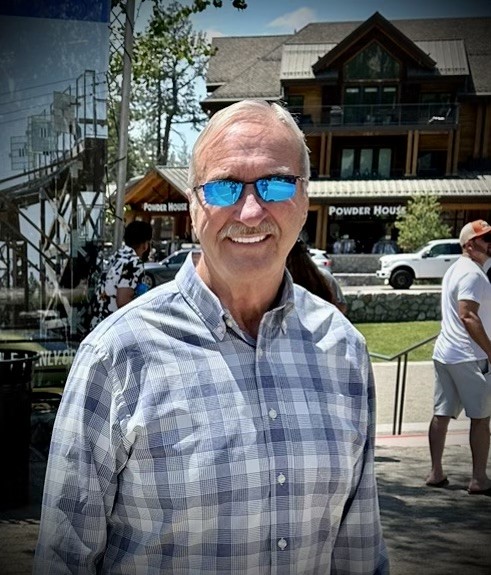 Like many people that moved to Ocala, Bill Kearns was also drawn to the area by horses. He recently joined Horse Farms Forever® (HFF) as a new Founder Member and Gold Sponsor of the Conservation Summit to help protect horse farms in the county.
While Kearns has a successful career as a commercial real estate developer, he chose Ocala over 27 years ago to fulfill a lifelong dream of living on a horse farm.
"As a child, I was introduced to horses by my mother and that evolved into a lifelong love of horses. At the time, we did not have our own horses, but I always dreamed of living on a horse farm. By the time I was in my 20's and serving in the Army, I was able to accomplish that dream in 1995 by purchasing a farm on CR 225A," stated Kearns. "While I am a developer, I certainly don't want the farmland to be impacted in the name of progress."
In early 2000, he was fortunate enough to become associated with the Morse family, developers of The Villages. He built a new farm in the center of The Villages, in the Lakes and Live Oaks Community, which has a 40-acre minimum lot size. This allows for the best of both worlds, an equestrian homestead, but in close proximity to shopping and restaurants.
HFF is grateful for Kearns' support and for the support from a broad spectrum of the community, including large and small horse farm owners, realtors, developers, and business owners. This collective strength of our members creates a "seat at the table" for HFF to help influence land use decisions and to inspire the conservation of horse farms.
Over the next 20 years, the land use decisions will determine Marion County's future. To protect the community's high quality of life, both preservation and growth have to coexist strategically or neither succeeds.
Maintaining this balance between growth and preservation will take a cooperative effort from both sides of the table. Finding this balance, and giving back to the community, is also important for Kearns.
"I have always loved Ocala and have several business interests in Marion County which permits me the opportunity to appreciate the challenges we face, and it also offers the opportunity to contribute to the City and County in a positive manner," stated Kearns.

"As a career commercial real estate developer, I know all too well the issues facing us with the growth in our area, and I join with Horse Farms Forever to vigilantly monitor encroachment into our wonderful farmland," stated Kearns. "I'm hopeful that with the leadership of our City and
County officials, the business community and citizens, we will be successful in preserving the wonderful area we all call home."
Horse Farms Forever is honored to have Bill Kearns as a Founder Member to help bring our collective vision – to protect horse farms, Marion County's most valuable natural asset, and our global brand as the Horse Capital of the World™ – to fruition.