Marion County Transfer of Development Rights (TDR) Program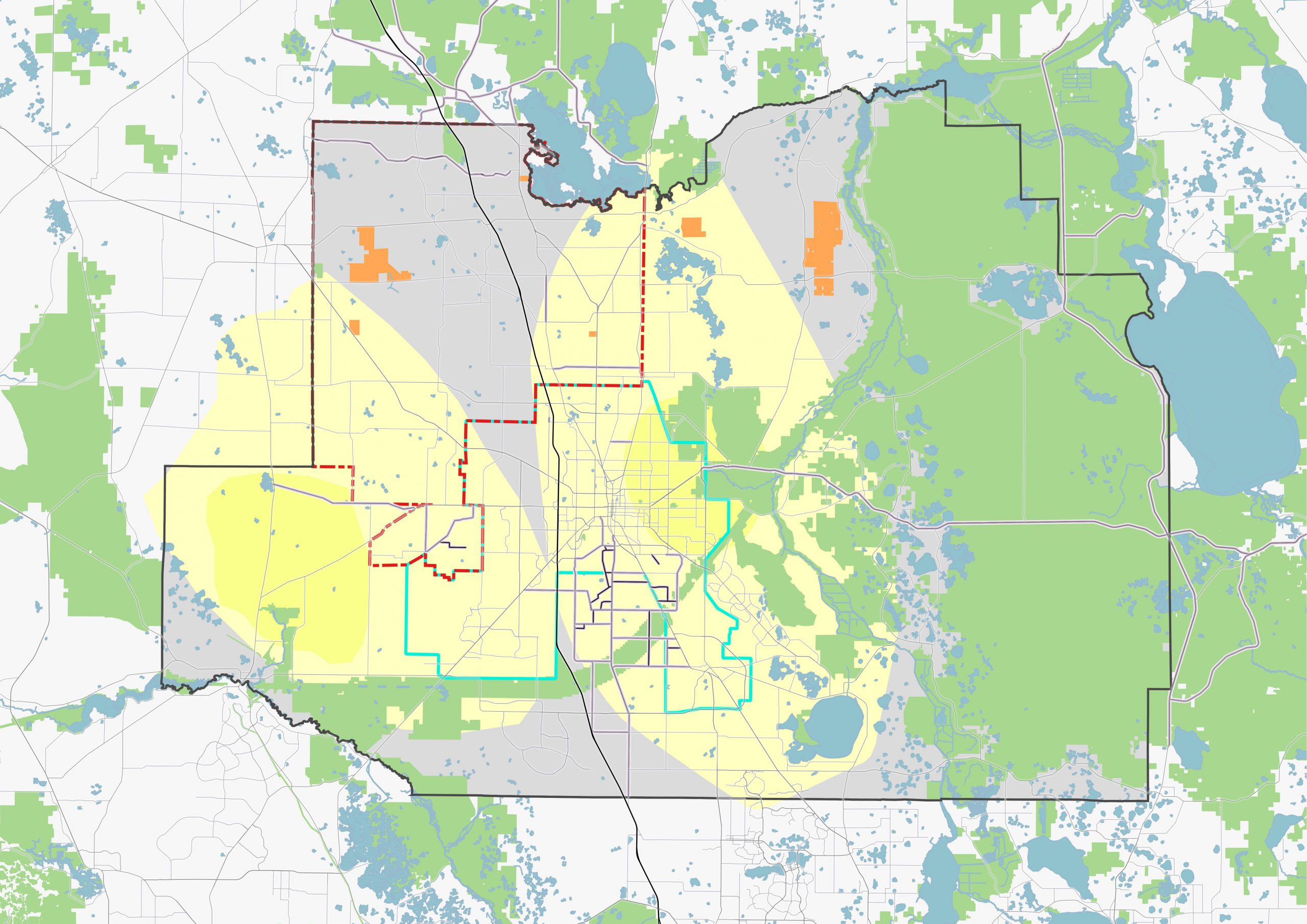 A Win-Win for Landowners, Developers and the Public
Marion County's TDR Program was adopted in 2004 with the goal of preserving 5,000 acres by 2015. The program has protected about 3,200 acres of land. The largest property protected is about 2,000 acres and is owned by the Weyerhaeuser Timber Company. Growth Services staff administers the program.
The main purpose of the TDR program is to transfer density from rural areas to urban areas. The county's Comprehensive Plan has designated "sending areas" where new development is not desired, and "receiving areas" where denser development is more suitable. With the transfer of the development rights from the land, a conservation easement protects the land in perpetuity.
Once a developer purchases the rights, the landowner is paid for the value of the development rights. The development rights from the "bank" are used in the receiving areas, which are in addition to the underlying density already permitted by the Comprehensive Plan.
It's a win-win situation as important conservation and agricultural lands are preserved at no cost to the public, and landowners realize some of the economic value of their land while retaining private ownership.
The Comprehensive Plan designates most of the northwest quadrant of Marion County as the Farmland Preservation Area, and established it as a sending area for the TDR program. However, the County Commissioners can approve sending areas outside the Farmland Preservation Area that are identified as locally significant natural resources deserving of special protection as listed in Policy 1.2 of the Conservation Element and at least 30 acres in size.
For more information about the Transfer of Development Rights program, contact Marion County Growth Services at 352-438-2600.