Stonehall Farm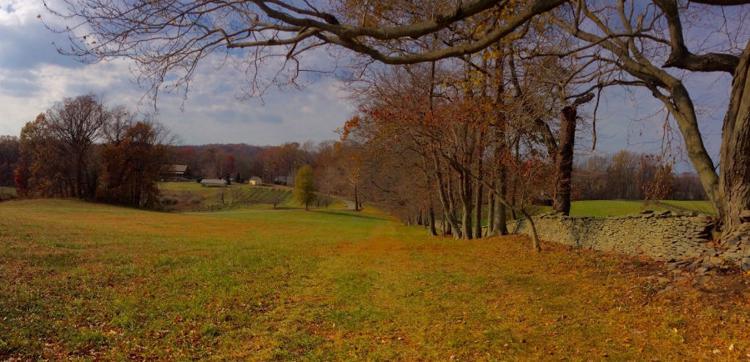 "No doubt, the world would be a lesser universe without the horse. The joy, the sorrow, the beauty, the wildness, the service they render to mankind. We are lucky to be able to share in their story." Jacqueline Mars
Jacqueline Mars is the owner and operator of Stonehall Farm, The Plains, Virginia, a working farm that specializes in organic farming, horse training and horse breeding. She retired from a long and distinguished career at Mars Inc., begun by her grandfather as a candy manufacturer and where she was president of the Food Product Group and served on the board. Today, she is a passionate promoter of the arts, conservation, and women's education. She serves on a variety of boards including the Smithsonian Institution and is president of the Mars Family Foundation.
Horses are deeply rooted in Mars history dating back to the 1930s. Frank C. and Ethel V. Mars' Milky Way Farm in Tennessee was well known for producing Thoroughbred racing champions, including the 1940 Kentucky Derby Winner, Gallahadion. The SNICKERS® Bar was named after one of their beloved horses. Spanning across generations, the Mars family continues to be involved in a variety of equestrian disciplines and interests including breeding and competing top-class international level eventing horses, Quarter Horses, and Arabians, and caring for retired service horses. Giving back through Equestrian partnerships illustrates the Mars commitment for a better world.
A landowner in Marion County, Ms. Mars has protected over 400 acres of land through donations of conservation easements in the Virginia countryside. Her passion for land conservation is a great example for Marion County landowners.
"Mrs. Mars has been a long time supporter of land conservation in Virginia and her donation of a conservation easement on this property is an example of her conservation leadership," remarked Land Trust of Virginia's Chairman, Chris Dematatis. "We are proud that she chose the Land Trust of Virginia to hold her conservation easement and to accept the long term stewardship responsibility for her property."