Nicole Hornblower and James Denman
Horse Farms Forever is happy to welcome Nicole Hornblower and her husband James Denman as Founder Members. Their primary residence is in Massachusetts, but they fell in love with Marion County's picturesque countryside after visiting Ocala for several years for horse shows. In 2017, Hornblower and her husband decided to buy their own horse farm.
"This is such a beautiful area and my husband, James and I, are very excited to be part of the Horse Farms Forever community to help make sure that there is land for horses," says Hornblower.
Spurred by Roadway Development
In 2018, shortly after they purchased their property, now named Little Creek Farm, they learned about the proposed Coastal Connector toll road from their realtor, Matt Varney of Ocala Horse Properties. They are grateful that the road was stopped, but they became concerned again when the Northern Turnpike Extension was recently proposed.
 "I know there's been a lot of change in Ocala because of the World Equestrian Center and all of the road construction" said Hornblower. "But it's wonderful to have an organization like Horse Farms Forever to help protect farms. It's a mission that I believe in and support."
Hornblower grew up riding in the northeast and has watched a lot of farms in Massachusetts be developed. "We lost several farms to developers that hosted horse shows," she said.
Sport Horses and Sport Cars
Horses have always been a part of Hornblower's life. She competed at horse trails up to the Preliminary level as an amateur and helped organize horse trails in Massachusetts as a co-organizer.
 "I have been riding most of my life and I accomplished what I wanted to with eventing," she said. "But now I am focusing on dressage, with a horse that likes to do dressage, and I hope to earn my USDF Bronze medal this year."
The equestrian lifestyle is also part of James' life too. "He loves working on the farm and being on the tractor and mowing," she said. "He is very supportive of the riding, but he loves airplanes and antique British cars."
Hornblower also served as the Area 1 Young Rider coordinator for several years. "It's fun to see the younger generation competing," she said.
One of the competitors at the Area 1 Young Rider events was her daughter Heather Maytham, who is a three-day eventer. Maytham is a graduate of Jericho Forest Pony Club and she was named to the National Young Riders Championship team. She was also the Area 1 reserve leading Intermediate amateur rider before transitioning to professional status. She has successfully produced multiple horse through the FEI levels of eventing to the CCI*** level and to 1.30 m in show jumping. Maytham is now based out of Ocala full time at Basset Hill Farm.
Horse Farms Forever's Founder Members encompass several equestrian disciplines from Thoroughbred racing to combined driving and we are delighted to have a family that competes in both dressage and three-day eventing as new members.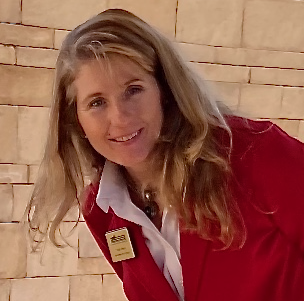 What About Zoning?
The Zoning regulations are found in the Land Development Code, which is a separate document with specific guidelines to implement the Goals, Objectives, and Policies of the Comprehensive Plan.
Zoning regulates development through land use classifications and specifies the areas in which residential, industrial, recreational or commercial activities may take place. The Land Development Code was adopted through a series of ordinances by the County Commission, which means that the regulations cannot be changed or waived, except by a further vote of the County Commission.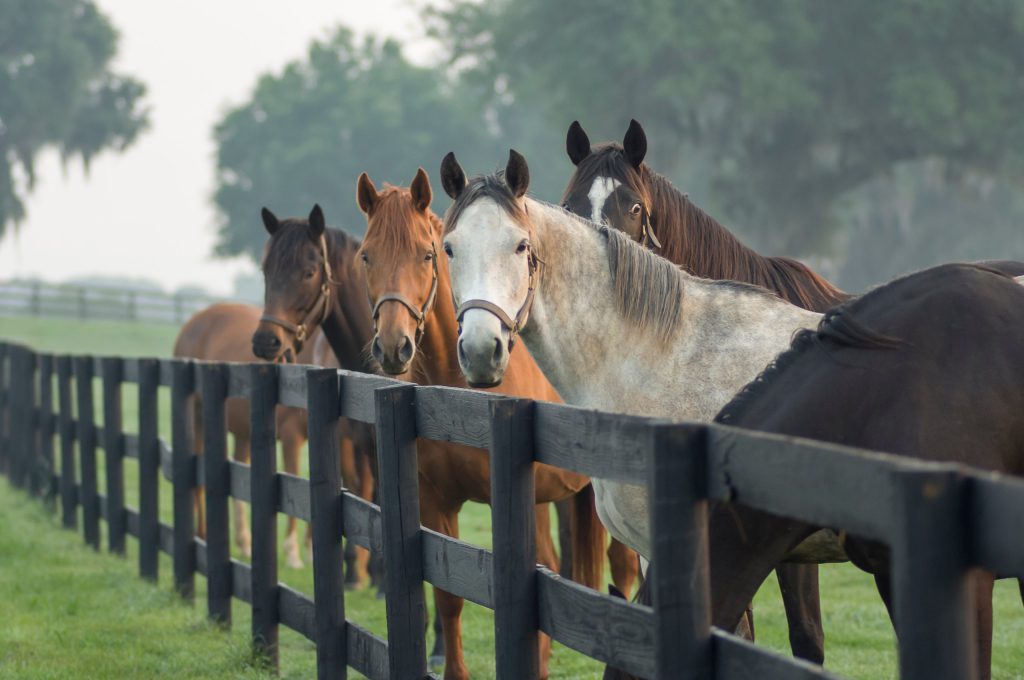 It is the vision and mission of Horse Farms Forever to inspire conservation of horse farms through education, awareness and idea exchange so as to preserve natural pasture land focusing on horses and their habitats, to protect soil and water on which they depend, and minimize land use conflicts
in Marion County, Florida.
We are watchful of government and others to preserve and protect horse farms and farmland for future generations - especially in the Farmland Preservation Area. We are neither anti-growth nor anti-development; we encourage urban growth to remain inside the Urban Growth Boundary.
Horse Farms Forever® is a Florida not-for-profit corporation registered with the Florida Department of Agriculture and Consumer Services as a charitable organization and approved as a tax-exempt 501(c)(3) corporation by the Internal Revenue Service. Horse Farms Forever® does not have a political mission. Our status as a 501(c)(3) charitable organization does not allow us to participate or intervene in political activities. The organization will neither advocate on behalf of political candidates nor advocate for the passage of legislation.