Horse Farms Forever is pleased to announce the generous contribution of the Quail Roost Foundation to support the conservation of Marion County's horse farms and the Farmland Preservation Area. The Foundation was founded to honor the memory of Harriet and Elmer Heubeck, Jr.
The Heubecks are considered true pioneers in the Florida Thoroughbred horse industry and were partners in marriage and business for more than 63 years. They passed away less than two months apart in 2003, but their legacy lives on with the Quail Roost Foundation. In the '40s, the Heubecks managed Rosemere Farm, the first Thoroughbred horse farm in Marion County. In the early '60s, they built and managed Hobeau Farm, as well as their own farm, Quail Roost, where they raised Thoroughbreds, cattle, and exotic game. Quail Roost Farm was so unique as it brought together one of Florida's best-known Thoroughbred breeding and training venues, a large purebred and commercial beef operation, and one of the finest private exotic game preserves in the nation.
Elmer is most well-known for building and managing Hobeau farm, owned by Jack Dreyfus. Elmer also broke and trained the young horses at the farm, then they were sent to the track with trainer Allen Jerkens. Kerry recalls that his dad was a well-respected trainer. One trainer mentioned that when they received horses from Elmer, they were ready to go to the track in two days.
Hobeau's legacy is embedded in a little known horse named Onion that was owned and bred by Dreyfus and trained at the track by Jerkens. Onion is one of only two horses that beat Secretariat in a race after he won the Triple Crown (1). The second horse to beat Secretariat, Prove Out, was also trained by Jerkens. King Ranch bred Prove Out, but Hobeau Farm owned him (2). 
Kerry, Elmer's son, grew up on Rosemere, which was owned by Carl Rose, and managed by Elmer until early 1961. It was a thousand acres, and when you drive on Highway 200, passing the intersection with Shady Lane, you are traveling the northernmost border of the original property.
Kerry remembers his idyllic life of roaming rolling pasturelands, riding horses and playing around a magical spring and sinkhole. He hunted for arrowheads after rainstorms, and wandered through the oak forests every day. Kerry fondly remembers Rosemere as "a beautiful place. There was no way it couldn't stay that way forever." He thought that the land's beauty would be all the protection it would ever need.
However, Rosemere was sold and all but 26 acres of the 1,000-acre farm is covered in concrete and commercial buildings. The magical spring and the cave still exist, although it is now known as Scott Springs Park and owned by Marion County. The park is bordered by a Wal-Mart parking lot.
The Heubeck family held a deep love for the land upon which they lived and worked. Witnessing the loss of the beloved Rosemere Farm, Kerry was inspired to protect Quail Roost, his family's farm, with a conservation easement.
The past is truly meeting the future here at Horse Farms Forever. We thank the Quail Roost Foundation for partnering with us in preserving Marion County's farmland.
Sources: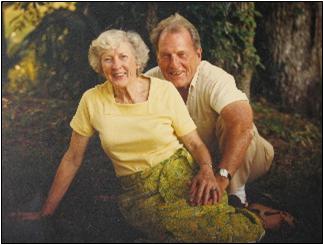 Harriet & Elmer Heubeck, Jr.
"Some sixty years ago, my parents brought me to an exquisite land, where I had the luxury of growing up surrounded by densely green Florida hammocks, crystal-clear springs, and an abundance of wildlife unimaginable today.
That particular landscape is now mostly buried beneath concrete and asphalt.
Before they died, each of my parents spoke of protecting the land. I've also come to believe that each of us must assume that responsibility of preserving the wildness that remains — so that our children, and theirs, may come to know such beauty; and, quite possibly, for the very survival of us all."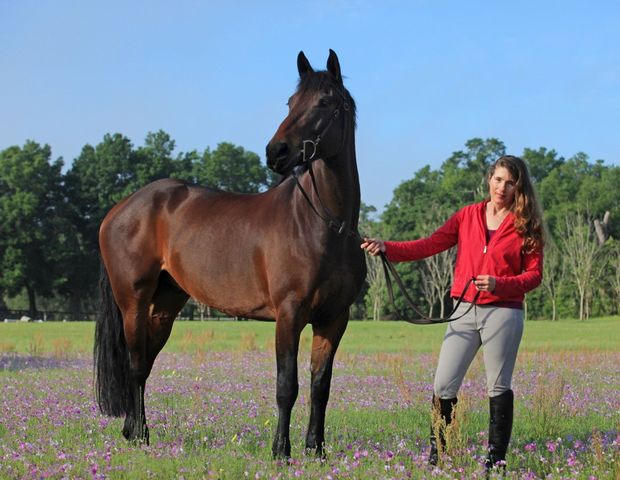 Questions About Conservation?
Always Watching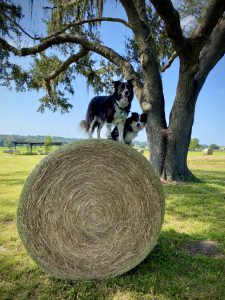 We work hard to keep you informed, and to represent our members' interests in preserving our horse farms, farmland and the unique character and culture of Marion County.
Join the herd. Every voice matters.