Horse Farms Forever® is honored to announce John and Shirley Rudnianyn, as the recipients of the 2023 Acorn Conservation Award, which will be presented at the upcoming Conservation Summit on November 16th at Ocala Breeders' Sales Co.
The Acorn Conservation Award is given to an individual or family who has made a significant contribution to the preservation of land and horse farms in Marion County.
Horse Farms Forever chose John and Shirley as this year's honorees because of their lifelong love and stewardship of land in Marion County. Their homestead is located at Blitch Plantation, a 4,500-acre farm utilized for timber, cattle, and wildlife.
John and Shirley are deeply connected to their natural surroundings and are dedicated to preserving the beauty and integrity of the land. Visitors who journey through Blitch Plantation often leave with a renewed connection to the environment and a profound understanding of the need for conservation. Their hands-on approach includes reforestation, wildlife habitat restoration, and hosting educational programs aimed at helping others and the next generation of environmental advocates.
They were recently involved in the acquisition of approximately 18,000 acres in the Fort McCoy area and have assembled a team of land specialists to assist in the restoration of the Ft McCoy properties which include foresters, soil and wetland scientists, the Saint Johns River Water Management District, Florida Fish and Wildlife Conservation Commission, Ducks Unlimited, and Quail Forever. Management plans include timber, cattle, and variety land enhancements to benefit wildlife which will include sustainable harvesting opportunities for hunters and their families.
"The Ft McCoy properties are really cool. We've admired them for over 50 years," said John. "There is so much wildlife with nearly every major Florida species represented except Florida panthers!"
The Ft McCoy Forest properties are key parcels of land in the Florida Wildlife Corridor which could help connect the Ocala National Forest to Paynes Prairie State Preserve and the Osceola National Forest. John is currently working to try to conserve a large portion of the Ft McCoy properties through several Florida conservation programs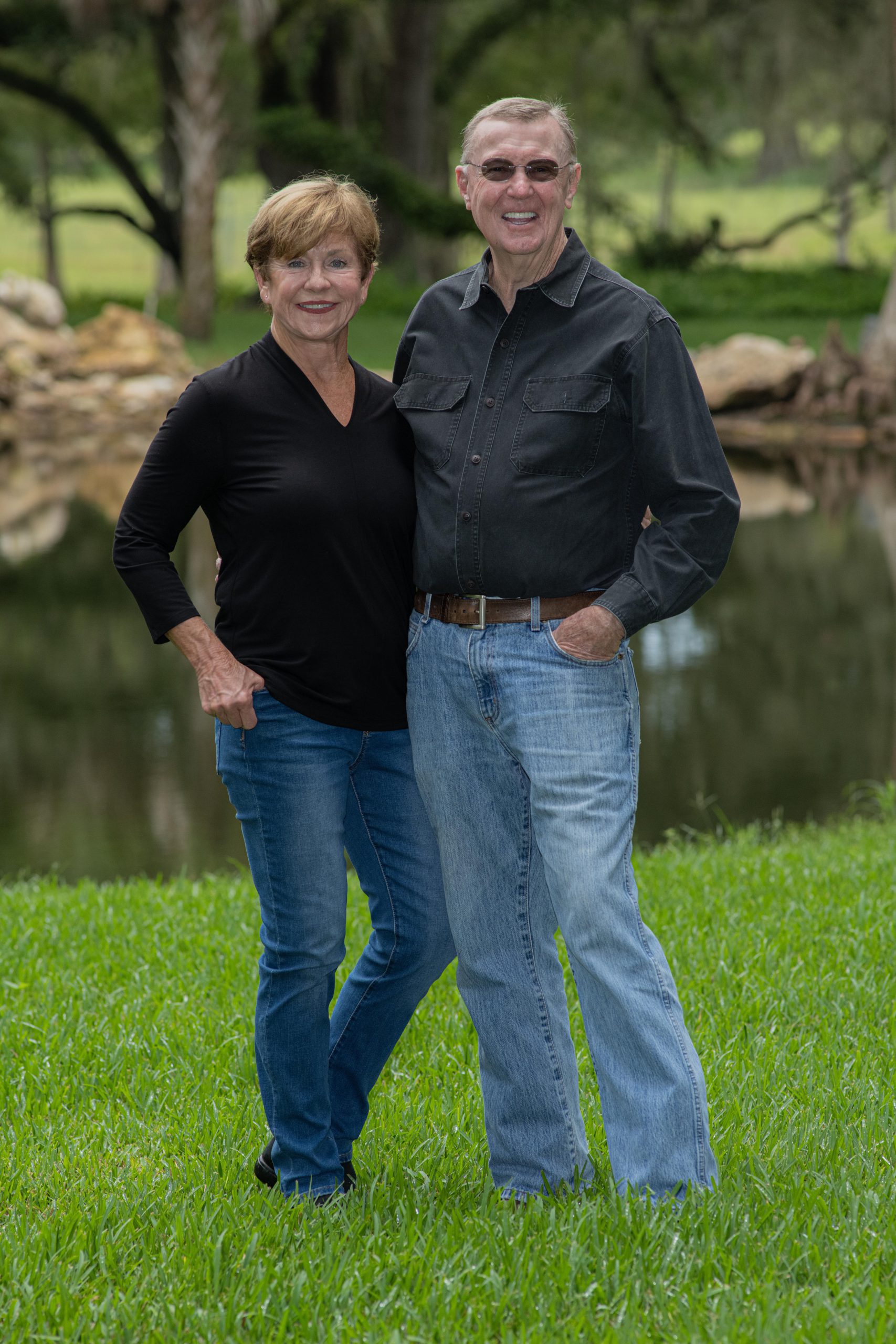 John was also instrumental in protecting the 465-acre Silver Springs Sandhill near Silver Springs State Park, as his family along with the Albright family were landowners of the property. Jim Couillard on behalf of Marion County and Conservation Florida managed a public/private partnership to protect the property in 2017.
"This was the last, large undeveloped property located in Silver Springs and it was entitled for over 1,800 homes. The landowners felt the benefit to Silver Springs and the recreational opportunities for Marion County residents far outweighed the allure of developing homes less than a mile from the main spring," said John in a Conservation Florida press release.
While John, Shirley, and their family are large landowners in Marion County, they see themselves as land stewards. "In the scheme of things, we're only here for a short period of time," he said. "Both Shirley and I love the land and the opportunity to share it with others."
John and Shirley's influence reaches far and wide, as they advocate for responsible land management, sustainable practices, and the protection of natural resources. For the Rudnianyn family, working the land is a family tradition, which includes three sons, who are all deeply involved with the family land business as either real estate investment managers, brokers, contractors, or developers.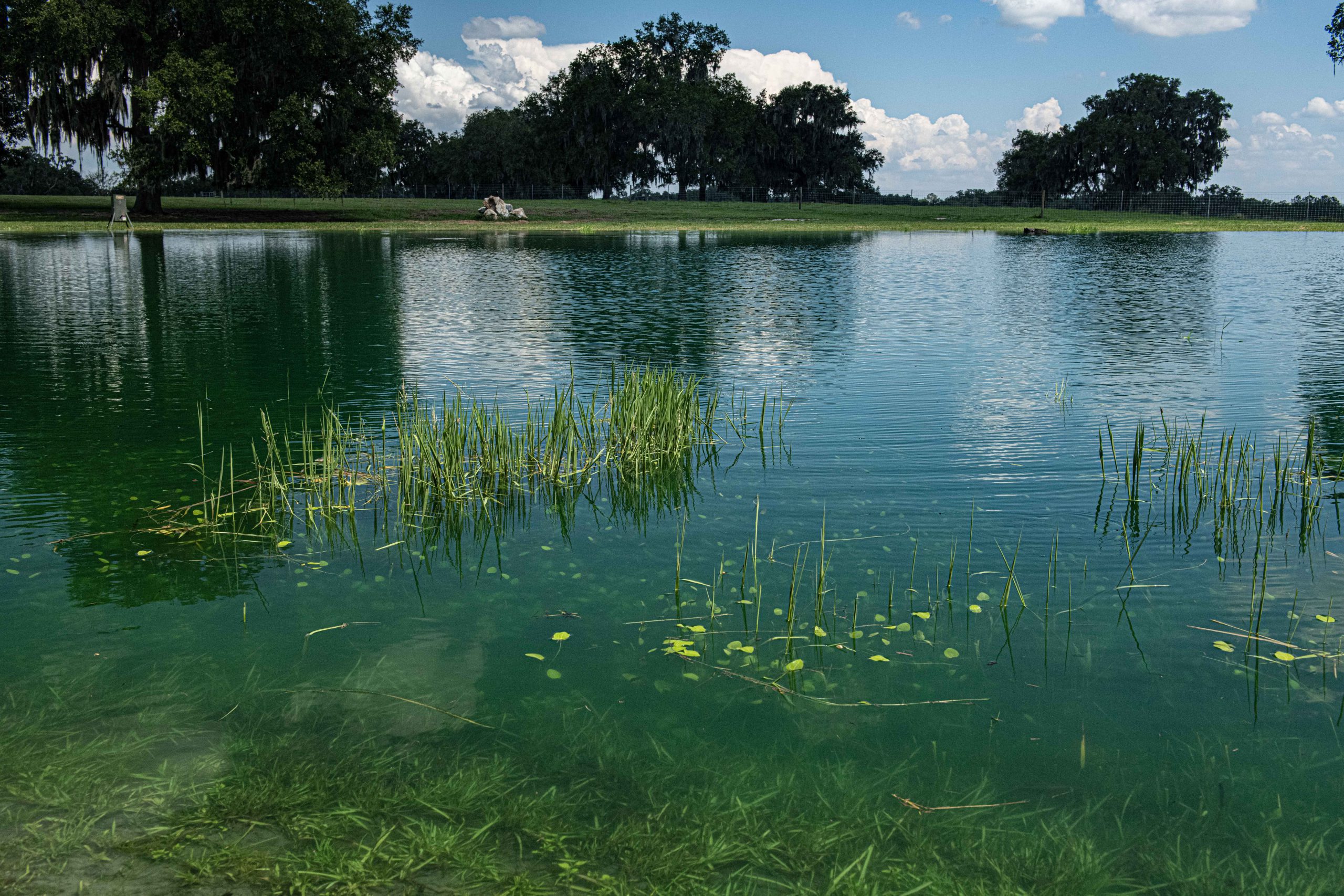 Please join us in honoring John and Shirley Rudnianyn with the 2023 Acorn Conservation Award.
About John Rudnianyn
John's parents were Ukrainian immigrants and he grew up on a chicken farm in Summerfield. John attended Lake Weir High School, College of Central Florida, Florida State University, and graduated from the University of Florida with a degree in Real Estate and Urban Planning. One of his first jobs was working on a muck farm. This experience of "working the land" set the seeds for a lifelong love of owning land.
He is a Certified Commercial Investment Member, Accredited Land Consultant, and owns International Property Services. John has structured virtually every type of real estate transaction conceivable in his 55-year career. He specializes in land acquisition, entitlement, marketing and development and has worked with thousands of properties including many within the Farmland Preservation area.
Photos courtesy of Sean M. Dowie