Five Star Eventer Liz Halliday-Sharp Aligns With Ocala's Horse Farm Preservation Movement
Horse Farms Forever® is thrilled to have Liz Halliday-Sharp-HS Eventing join our growing herd of Founding Members.
Liz Halliday-Sharp is a unique sportswoman. Originally from California, she calls both the Blue Fox Farm in Lexington, KY, and Horsepower Equestrian located in Fellowship, in the heart of Marion County's Farmland Preservation Area, home for her equestrian pursuits.
A Master of Speedy Things
On the one hand, Liz is an international three-day eventer who competes successfully up to the CCI5* level, while on the other she's formerly a professional racing driver in sports car and GT endurance disciplines. Liz is also an experienced TV broadcaster and presenter and has worked with numerous different channels and companies in both the US and Europe.
For the past twenty years, Liz split her time between the UK and USA which helped her to create a successful business producing and selling horses, as well as providing an opportunity to compete and train in both Europe and America. Now she is lucky to be based full-time in the United States.
Over the last few years, Liz has enjoyed wins and top results up to the CCI5* level of Eventing competition across both continents. Those results have helped her to become an established member of the US Equestrian Eventing High Performance Training List for many years. She has also appeared on multiple Nation's Cup Teams and was the reserve for Team USA at both the 2018 World Equestrian Games and 2019 Pan American Games. With a strong team of horses in the barn, Liz is very excited for the future.
Rider of the Year
Over the course of the 2020 season, Liz amassed 590.5 leaderboard points to clinch the US Eventing Association Rider of the Year title – the first female since 1981. She rode 13 different horses including Deniro Z, Fernhill By Night, Cooley Quicksilver, Shanroe Cooley, Cooley Seeking Fortune, Cooley Be Cool, Cooley Stormwater, Cooley Black Hawk, Flash Cooley, Cooley Moonshine, Cooley Starship, Maryville Sir Henry, and Cooley HHS Calmaria, at 22 different events including Grand Oaks, Rocking Horse, Pine Top, Three Lakes, Red Hills, Ocala, Stable View, Maryland Horse Trials, Champagne Run, Virginia Horse Trials, River Glen, Fair Hill, Great Meadow International, Chattahoochee Hills, Blue Ride Mountain Horse Trials, Plantation Field, Hagyard Midsouth, Galway Downs, and Tryon International. Including her 25 national and international wins, she finished in the top five a whopping 67 times.
More about Liz in 2022:
​Please join us in thanking Liz and Horsepower Equestrian for their support. She does Marion County proud in her eventing pursuits.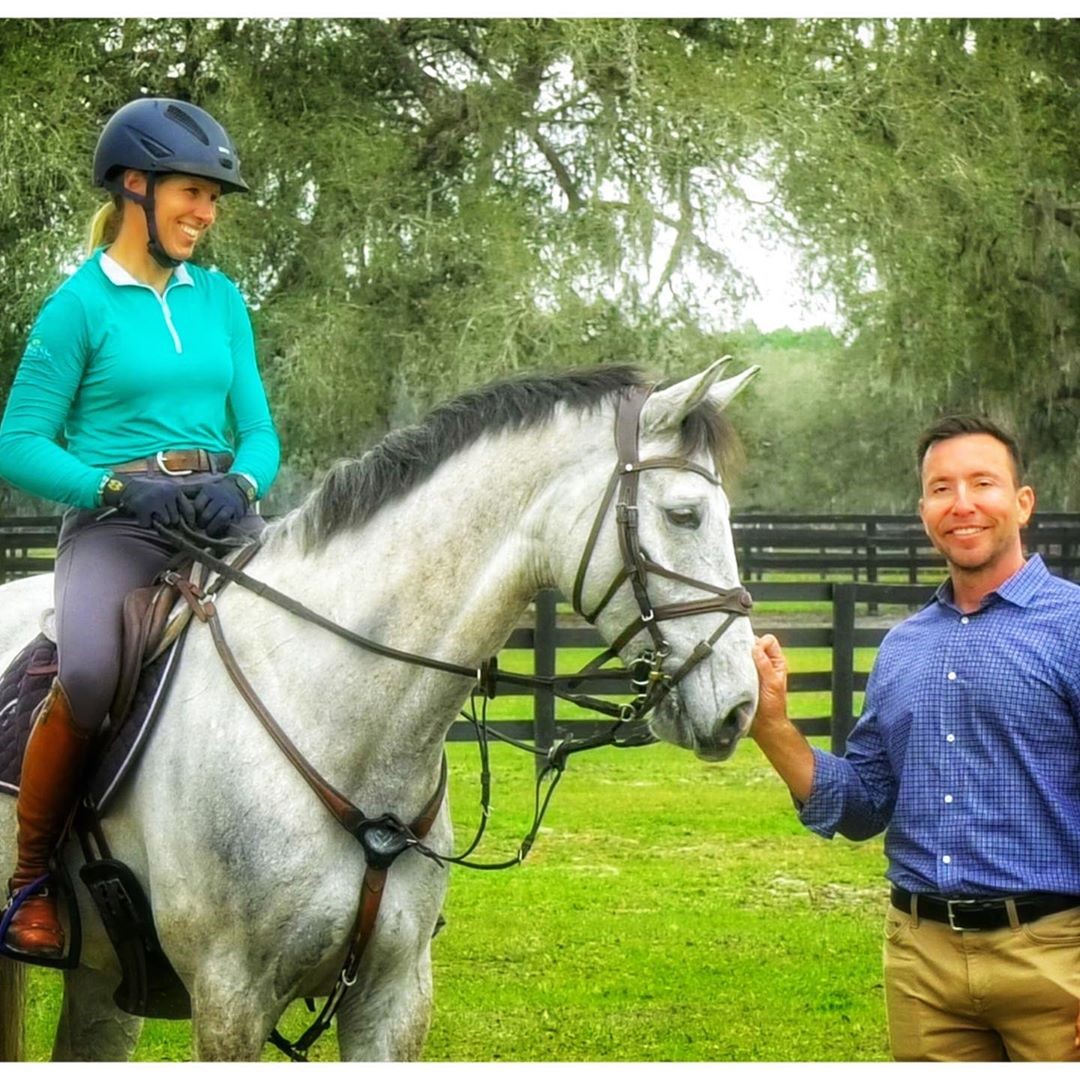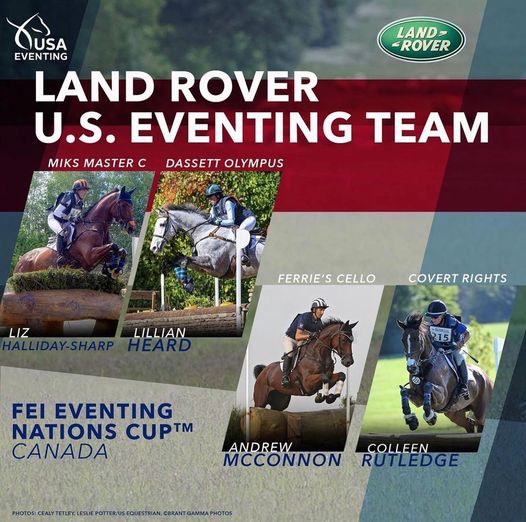 Most recently, US Equestrian named Liz and Miks Master C, owned by Deborah Palmer and HFF Founders Ocala Horse Properties, to the Bromont CCI Three Day Event Nations Cup Team. They will compete on August 18-20 at Bromont in Quebec, Canada.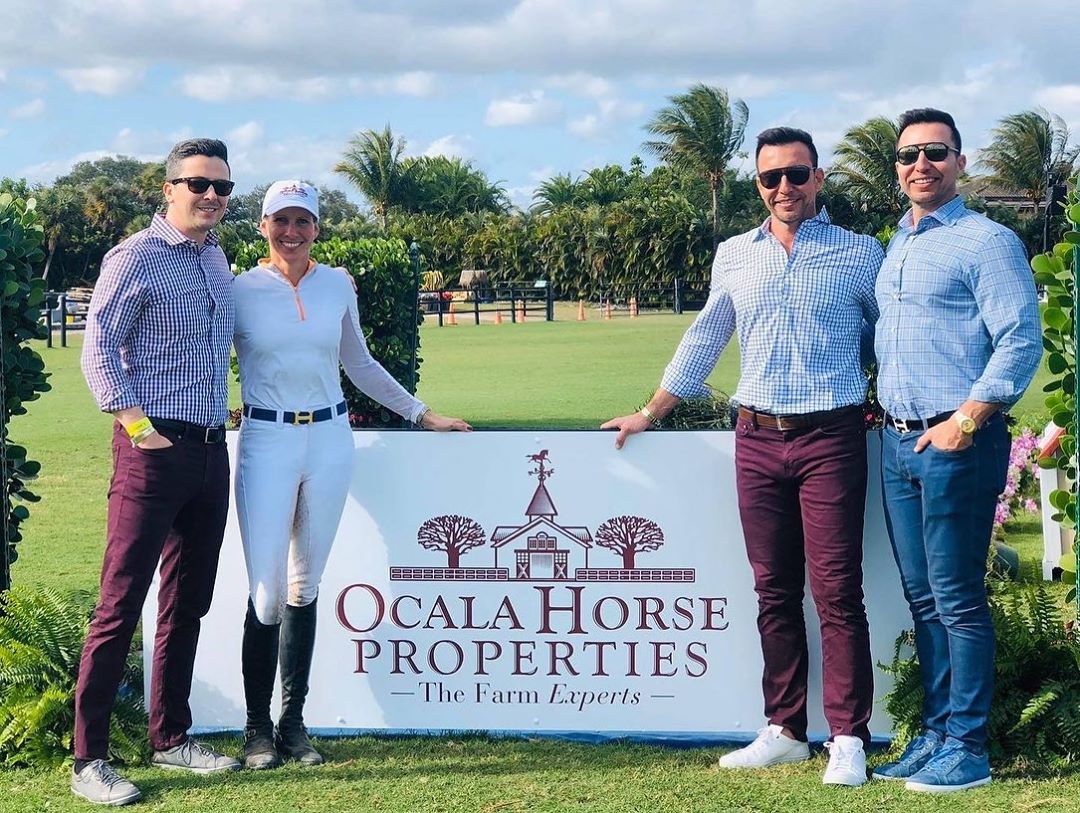 Ocala Horse Properties Matt Varney, Liz Halliday-Sharp, Chris Desino and Rob Desino.
Source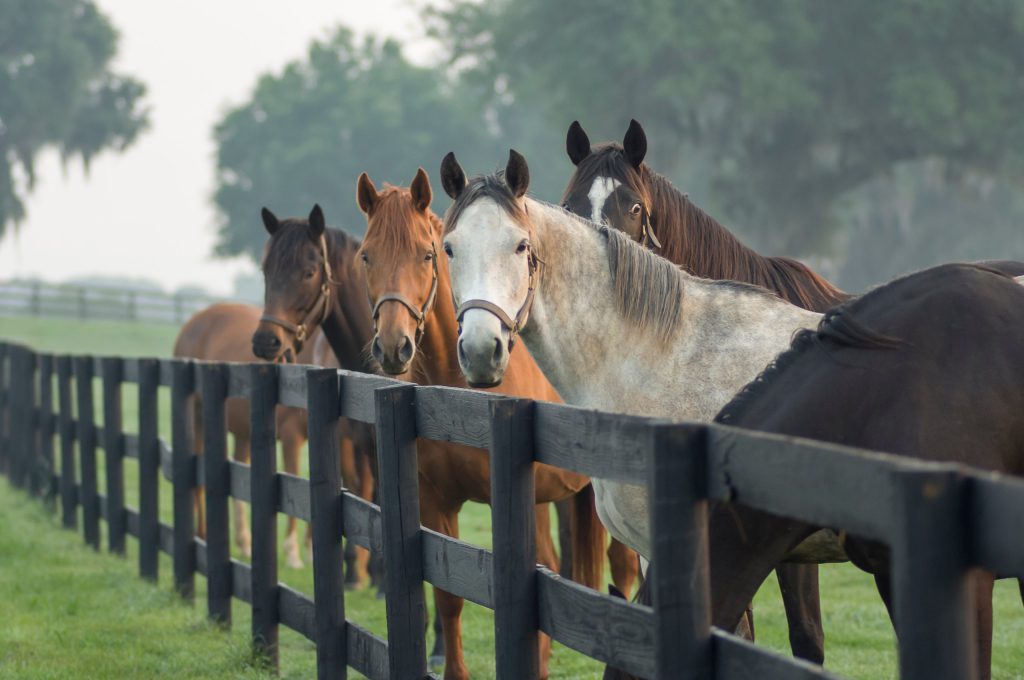 It is the vision and mission of Horse Farms Forever to inspire conservation of horse farms through education, awareness and idea exchange so as to preserve natural pasture land focusing on horses and their habitats, to protect soil and water on which they depend, and minimize land use conflicts
in Marion County, Florida.
We are watchful of government and others to preserve and protect horse farms and farmland for future generations - especially in the Farmland Preservation Area. We are neither anti-growth nor anti-development; we encourage urban growth to remain inside the Urban Growth Boundary.
Horse Farms Forever® is a Florida not-for-profit corporation registered with the Florida Department of Agriculture and Consumer Services as a charitable organization and approved as a tax-exempt 501(c)(3) corporation by the Internal Revenue Service. Horse Farms Forever® does not have a political mission. Our status as a 501(c)(3) charitable organization does not allow us to participate or intervene in political activities. The organization will neither advocate on behalf of political candidates nor advocate for the passage of legislation.