Photo by Elma Garcia-Cannavino
Like one of Marion County's beautiful live oaks, we are growing broader as an organization even as our roots stretch deep. A dedicated group of supporters continue keep us alive and healthy as our mission gains momentum in the community. Thank you to all who have recognized the importance of open spaces and beautiful places in Ocala/Marion County and the importance of preserving what makes us unique – horses and horse farms.
Founders
Our Founders initial pledges of $10,000 or more in 2018 got us off the ground and helped us to defeat the toll road in the Farmland Preservation Area. Founders who renew each year are demonstrating their iron clad commitment to continuing the work of preservation. New threats are appearing all the time, and the Founders are behind us all the way. We are beyond grateful.
Renewing Founders:
Paul & Ann Kaplan – who graciously doubled their renewal 
Lauren Kay
Richard Helms
Rick & Danielle Sherman
Dave & Ann Quanbeck
Chester Weber
Dave & Esther Wright
Renewing Founder Businesses:
says Tom Ventura, president Ocala Breeder's Sales:
"Horse Farms Forever's purpose is to protect the culture that we have here in Ocala. It is just a logical connection for Ocala Breeder's Sales to be a part of it."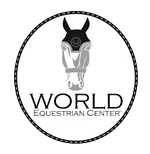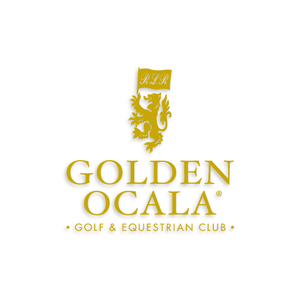 Golden Ocala/World Equestrian Center
One of the most exciting developments in the equine history of the county is the upcoming opening of the World Equestrian Center.  The Roberts family, developers of the Golden Ocala Golf and Equestrian Center, and the World Equestrian Center, have aligned with our mission since we began in 2018 and have recently renewed as Founders.
John and Leslie Malone, owners of Bridlewood Farm, continue to support us as Founders. Bridlewood Farm, a name synonymous with success at the highest levels in Thoroughbred racing, breeding and sales, encompasses more than 1600 acres. 
Charter Members
At the $5,000 level, Charter membership represents a stalwart commitment to Horse Farms Forever's long term impact. We are thrilled to announce our latest renewing Charter Members:
Phyllis Harlow
Matt Varney
and NEW Charter Member:
Joel Wiessner Productions
Renewing Charter Businesses:
"No doubt, the world would be a lesser universe without the horse. The joy, the sorrow, the beauty, the wildness, the service they render to mankind. We are lucky to be able to share in their story." Jacqueline Mars
Horses are deeply rooted in MARS history dating back to the 1930s. Giving back through Equestrian partnerships illustrates the MARS commitment for a better world.
Brook Ledge Horse Transportation
Our presenting sponsor for the Conservation Summit, Brook Ledge Horse Transportation, has also renewed as a Charter Member. Their motto is "You don't have to be a world champion to travel like one," emphasizing the deep care and attention to detail that Brook Ledge puts into every trip. 
Patrons
Thank you for your continued and generous support at the $2,500 level!
Renewing Patron Businesses:
Eddie Woods, a native of Meath, Ireland, has built an impressive 240-acre facility in Ocala, through hard work and a tremendous desire to produce quality horses. 
Woods has now been based in Central Florida for more than 15 years, and has increased his knowledge of the Thoroughbred industry working for fellow horsemen Tony and Joanne Everard. His knowledge, management and communication skills all have played a role in his success, and he deploys a pragmatic and disciplined approach while working toward a set of well-defined goals.
Having grown up in Minnesota on horses since a very young age, Autumn Schweiss has moved to the heart of horse country in Ocala, Florida, considered by many as the premier eventer's location in all of the United States.
From here, she continues to compete and is willing to share her vast knowledge of the sport she learned from other renowned world-class clinicians and Olympians during her lifetime.
Imagine Thoroughbreds
Imagine Thoroughbreds is a one stop thoroughbred shop. Imagine Thoroughbreds handles the training of young Thoroughbred race prospects, as well as fitting weanlings and yearlings for upcoming sales. Layups and broodmare care are also available.
Renewing Leader Businesses:
Ocala Equine Hospital is a surgical referral center established in 1997 to treat elective surgical cases and orthopedic emergencies. They have a full range of advanced surgical and diagnostic equipment enabling them to provide premiere surgical referral services for the region. Their swimming pool recovery system is unique to the region and complements expertise in fracture repair. They also provide ambulatory services for emergencies, preventative care, lameness, reproduction, radiography and general medical care.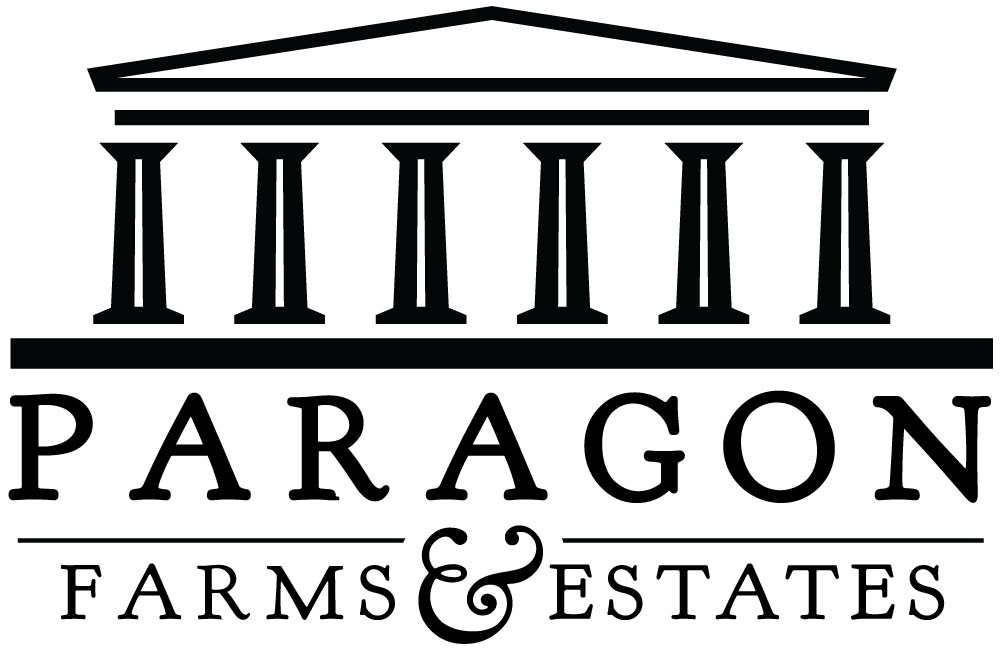 New Founders, Brandon & Diannah Perry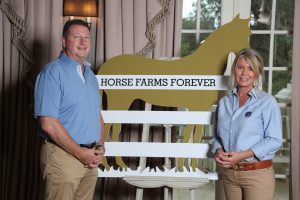 Brandon and Diannah Perry of Paragon Farms & Estates, have made a generous pledge of $100,000 to Horse Farms Forever in honor of Brandon's mother, Cathy D. Perry. The Perrys conserved their farm in Kentucky with the American Farmland Trust and have enthusiastically joined the movement to conserve our iconic Marion County farmland.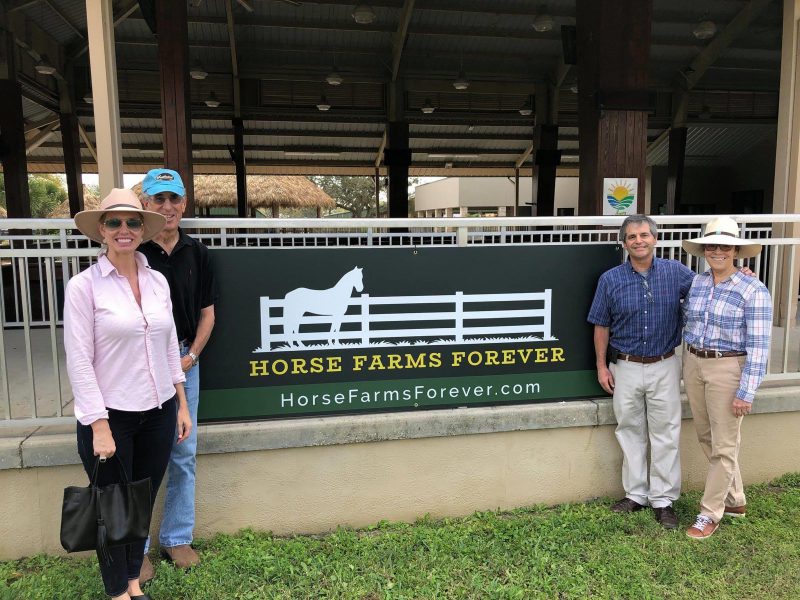 New and Renewing Partners and Friends
Welcome to the Herd!
Ann Cottongim
Amber De Berry
Fawzy Ebrahim
Helena Smejda
Dave Squier
William & Noelle Vander Brink
Corporate Membership
Looking for a way to promote your business throughout the equine community? Becoming a Horse Farms Forever Corporate Member gives you access to our members in Ocala/Marion County and beyond.  Donating to Horse Farms Forever, a registered 501(c)3 with the IRS, reaches our members, friends, and subscribers though our newsletters, social media, advertising, and events.  To find out more information or to join please contact our Executive Director, Sara Fennessy at sara.fennessy@
horsefarmsforever.com .