What does it mean when a Marion County business aligns with Horse Farms Forever by joining as a member? Quite simply, it means that they care about our open spaces and beautiful places. It means that they are willing to support farmland preservation and our unique equestrian heritage. Thank you, new and renewing members!
Founder – RENEWING
Owned and operated by the Stroh family, Cloverly Farm is a state-of-the-art hunter jumper show stable located in the heart of the Farmland Preservation Area.
Founder – RENEWING
MOVING STORIES. In our world, the relentless pursuit of efficiency can lead to a lack of human connection. We at Elma Garcia Films honor the traditions of craftsmanship and classic storytelling. What comes from the heart, reaches the heart. Let us tell your story.
Golden Ocala & World Equestrian Center
Founder – RENEWING
Golden Ocala Golf & Equestrian Club offers its own unique equestrian amenities and is adjacent to the future World Equestrian Center Ocala. The facility, modeled after the World Equestrian Center (WEC) in Wilmington, Ohio, features:
Four climate-controlled indoor arenas
Multiple Outdoor Riding Rings
Stable Facility for over 2,000 Horses
The World Equestrian Center calendar is your best resource for equestrian events. Experience the quality, class, and distinction of the World Equestrian Center!
Patron- RENEWING
Ocala's premiere luxury home builder. Custom homes, new construction, renovations, additions, equine construction and light commercial construction. Our commitment is to provide quality craftsmanship and earnest communication throughout the build process.
Wordley Martin Premium Equestrian Surfaces
Patron- NEW
Wordley Martin Premium Equestrian Surfaces provides arena design & installation, site preparation & construction, custom footing & equestrian facility products.  Using a blend of footing and surfacing materials, Wordley Martin Equestrian designs and installs premium performance horse riding rings, covered arenas and gallop tracks for clients in North America.
Patron- RENEWING
Eddie Woods, a native of Meath, Ireland, has built an impressive 240-acre facility in Ocala, through hard work and a tremendous desire to produce quality horses. The 240-acre operation has 41 paddocks, six barns, 196 stalls, a mile track, 7/8-mile turf course and multiple round pens. A passion for hard work produces results.
Leader – NEW
Florida's premiere Clydesdale Farm and Tours. Tours offered every Tuesday, Thursday and Saturday at 10am. One of the largest Clydesdale breeding operations in the world. Join us for Grandview Nights at the World Equestrian Center February 11-12.
Cox Communications
Leader – NEW
Learn More About Our Best Internet, TV, Homelife & Bundle Options. Best In-class Support. Voice Remote. Contour TV. Free HD. Services: Contour TV, High Speed Internet, Digital Telephone. 
Renewing Individual & Family Members
Martha Steward & Charlie Butler – FOUNDERS
Linda Appleton Potter – FOUNDER
Paula & Craig Wehde – FRIENDS
New Individual & Family Members
Ed & Liz Foss – LEADERS
Gordon & Lisa Alexander – PARTNERS
Racquel Rodriguez – PARTNER
FRIENDS:
Russell Crowder
Donna Delahunty
Christine Massinger
Emily Miller
Lauri Rice
Craig Wheeler
Photo by Elma Garcia Cannavino
This Month in Ocala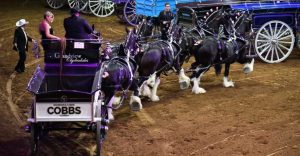 Check out what some of our Corporate Members are offering in the next few weeks:
JANUARY 5-30
Winter Spectacular 2022 Show Series featuring National Snaffle Bit Association (NSBA) sanctioned hunter/jumper competition. The 12-week show series will begin January 5, 2022 and offer all levels of competition. Saturday night Grand Prix in the Grand Arena, Friday Hunter Derby day in the WEC Stadium and the prestigious Premier Equitation Cup Championship. World Equestrian Center

JANUARY 11-13
Ranch Riding & Western Dressage Clinic with Lynn Palm
Three days of instruction, stabling, lodging and meals at the beautiful Grand Oaks Resort. Perfect your skills by improving your fundamentals and challenge yourself with a test.
Grand Oaks Resort
JANUARY 12-16
AIR Show Jumping Winter Classic
USEF National 'A' Rating and USEF Level 4 Jumper. Florida Horse Park
JANUARY 14-16
January Horse Trials. USEF Endorsed/USEA Recognized: T,TR,N,NR,BN,BNR
USEF/USEA Recognized: P,PR
USEA Recognized Tests: Starter
Majestic Oaks Ocala

JANUARY 25-26
Ocala Breeder's Sales Winter Mixed Sale. Including horses of racing age. HRA sell January 25. Under tack January 24, 9am.
Ocala Breeder's Sales
FEBRUARY 11-12 
Grandview World Nights
Come see the Clydesdales, Percherons and Belgians competing in a beautiful evening setting in the most prestigious classes in our industry. Featuring the 8 Horse Hitch Class. World Equestrian Center
Corporate Membership
Looking for a way to promote your business throughout the equine community? Becoming a Horse Farms Forever Corporate Member gives you access to our members in Ocala/Marion County and beyond.  Donating to Horse Farms Forever, a registered 501(c)3 with the IRS, reaches our members, friends, and subscribers though our newsletters, social media, advertising, and events.  To learn more or to join please contact our Director of Community Affairs,
Sara Fennessy 
Always Watching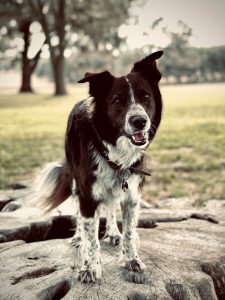 We work hard to keep you informed, and to represent our members' interests in preserving our horse farms, farmland and the unique character and culture of Marion County's 193,000 acre Farmland Preservation Area.
Join the herd. Every voice matters.