Bob Utley and Elisabeth Brinton of Serenity Spring Farm with Miss Minnie Pearl
The opening of the World Equestrian Center (WEC) has attracted the horse world from far and wide to Marion County. Elisabeth Brinton and Bob Utley have lived abroad and traveled the world for most of their professional careers. They recently purchased a horse farm in the Farmland Preservation Area (FPA) and joined Horse Farms Forever as Founder Members.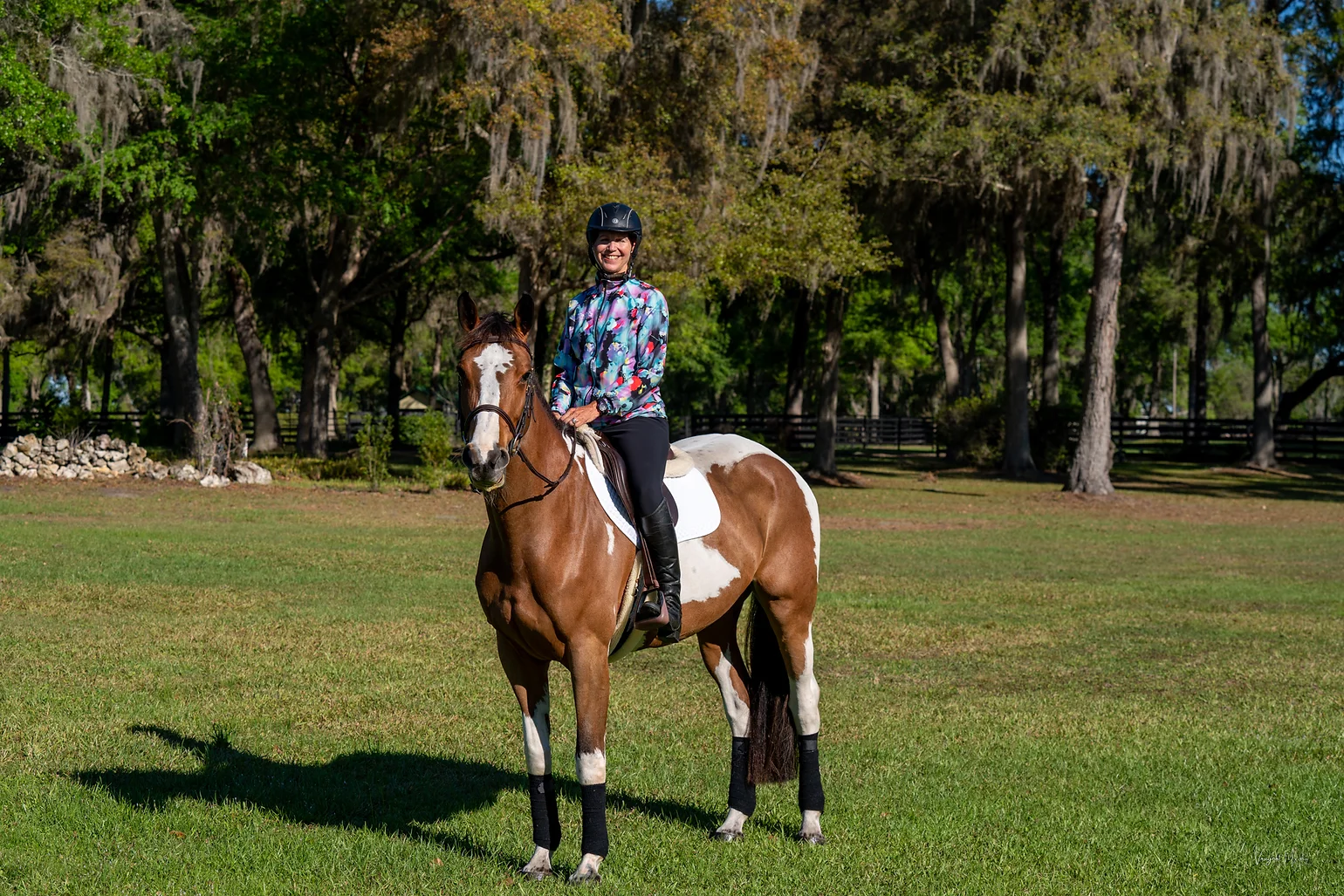 Elisabeth riding Gloria on the farm.
Elisabeth is a competitive show jumper. She is also a global sustainability expert and successful builder of global businesses for strategic corporate investors and private capital. A few years before her retirement as a senior executive with Microsoft, she and Bob began searching for a U.S. based horse farm. They reached out to Matt Varney, a realtor and broker with Ocala Horse Properties, to find the perfect farm.
The Place to Be
They could have chosen one of many equestrian areas around the world, but they chose to buy a farm in Marion County because of WEC. But most importantly, they wanted their farm to be located in the Farmland Preservation Area (FPA).
"We carefully selected our horse farm and made a deliberate choice to be close to WEC and in the FPA," says Elisabeth. "As a competitive show jumping rider and passionate horse owner, moving here is not only the fulfillment of a life-long dream to own a beautiful farm, but equally an amazing relief to be back home in the USA and in our wonderful state."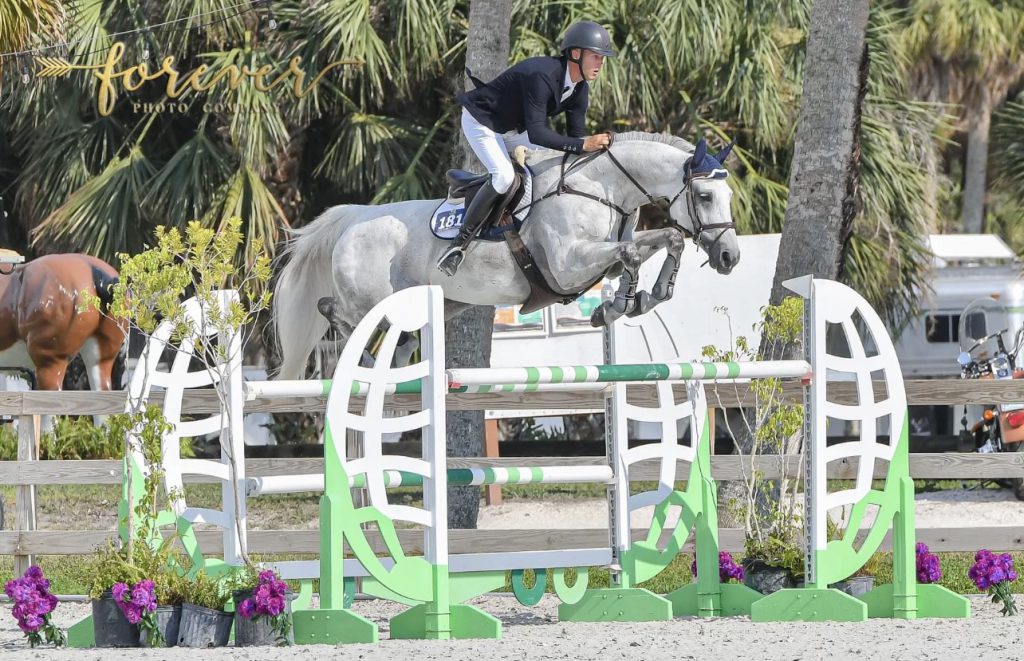 Clark Montgomery riding Aska Blue around a Grand Prix course.
In 2022, Elisabeth and Bob expanded their business and welcomed USA Olympian Clark Montgomery and his wife Jessica to Serenity Spring Farm (SSF). Together, they focus on training and competing show jumping horses of world class breeding.
"Our partnership and program is based on the shared values of excellence in horse care, quality preparation, complete wellness of horse and rider, ethical goal-oriented training, performance and fun," states the SSF website.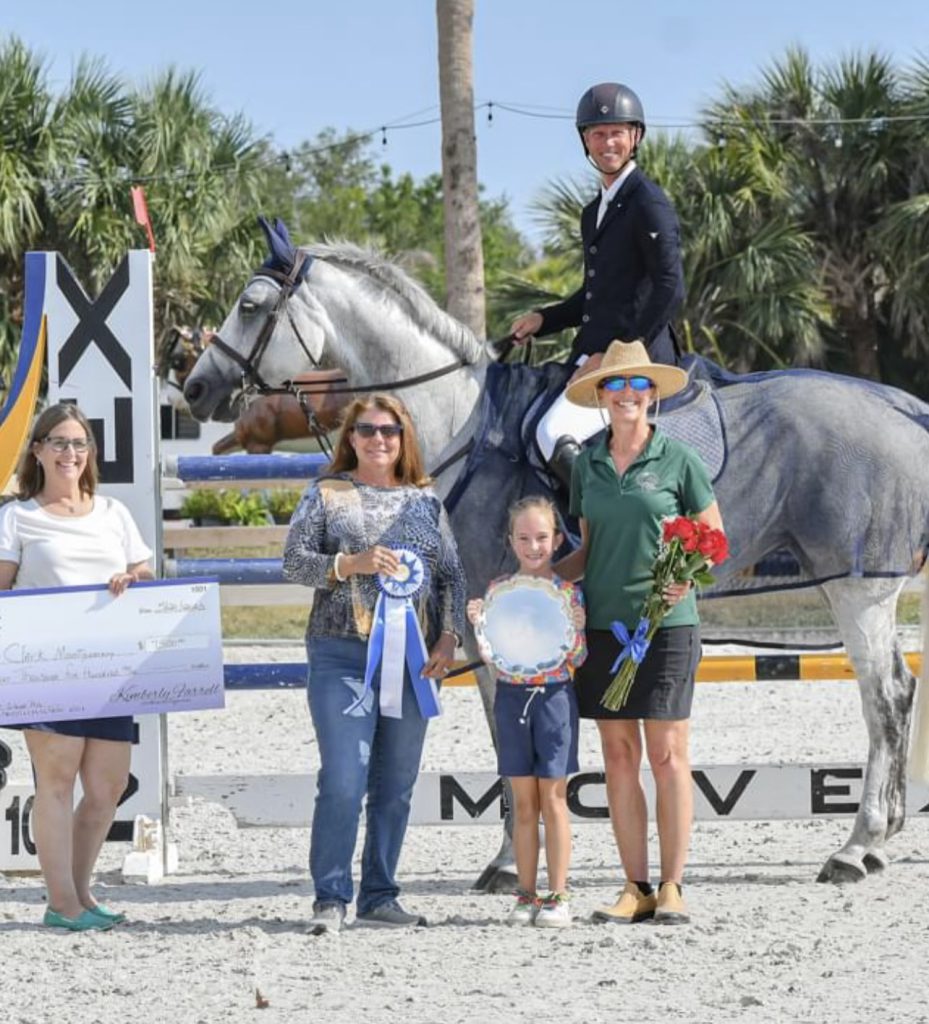 Winning at the Venice Beach $25,000 Grand Prix – Clark Montgomery on Aska Blue, Elisabeth (with the roses), Show Officials and Clark's daughter, Vivian.
Enchanted
While being located in close proximity to WEC was important for their horse farm, Elisabeth and Bob were also both enchanted by the natural beauty of Marion County.
"We love all of the outdoor activities here and we also love the springs and going kayaking," says Elisabeth. "We even named our new horse farm Serenity Spring Farm after the spring fed pond on the farm."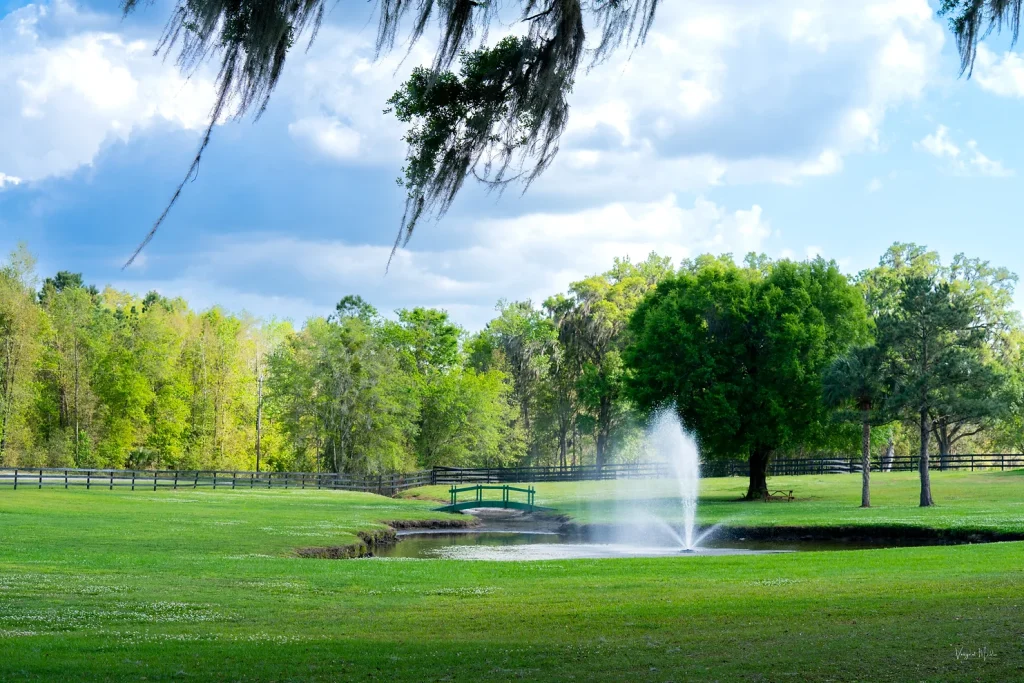 Elisabeth's husband Bob is an avid marathon runner. He trains several days a week on the Greenway. "I don't run, but I hike and then Bob and I meet for a coffee date on Mondays," she shares.
Lifelong Conservationists
Prior to moving abroad, Elisabeth's professional career in sustainability started in California where she helped introduce legislation to help protect parks from incompatible land uses that may cause light pollution or run-off. She also helped establish carbon credits for land, founded two land trusts, and helped protect access for equestrians to horse trails.
Elisabeth's life-long support of land conservation and natural resource protection inspired her to join Horse Farms Forever® (HFF) as a Founder Member because she resonated with HFF's mission, as well as the organization's balanced position regarding development and conservation.
"It's all about good planning and identifying those areas to protect. While at the same time, we need hotels, roads and we moved here because of WEC," she states. "But I am well aware that without the hard work of Horse Farms Forever, my farm and this whole region would not be protected from the proposed toll road."
While their farm is located in the FPA, she is just as supportive of conserving the horse farms that are not located in the FPA.
"I live in the FPA, but I also support those southern areas around the Florida Horse Park and the Greenway," she says. "The farms around the Greenway and the Florida Horse Park are just jewels that also need to be protected."
Horse Farms Forever® is honored to have Elisabeth, Bob, and Serenity Spring Farm as part of the world-wide team to help inspire the conservation of horse farms in Marion County!
HFF would also like to thank Elisabeth for volunteering her time to serve as a professional facilitator for the TDR Roundtable on April 14 at Golden Ocala Golf & Equestrian Center.

Rick Pruetz shares his Marion County findings and Elisabeth Brinton – Corporate Vice President of Sustainability, Microsoft (retired) and HFF Founder Member facilitates the discussion.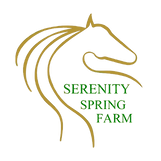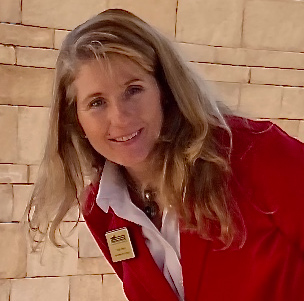 What About Zoning?
The Zoning regulations are found in the Land Development Code, which is a separate document with specific guidelines to implement the Goals, Objectives, and Policies of the Comprehensive Plan.
Zoning regulates development through land use classifications and specifies the areas in which residential, industrial, recreational or commercial activities may take place. The Land Development Code was adopted through a series of ordinances by the County Commission, which means that the regulations cannot be changed or waived, except by a further vote of the County Commission.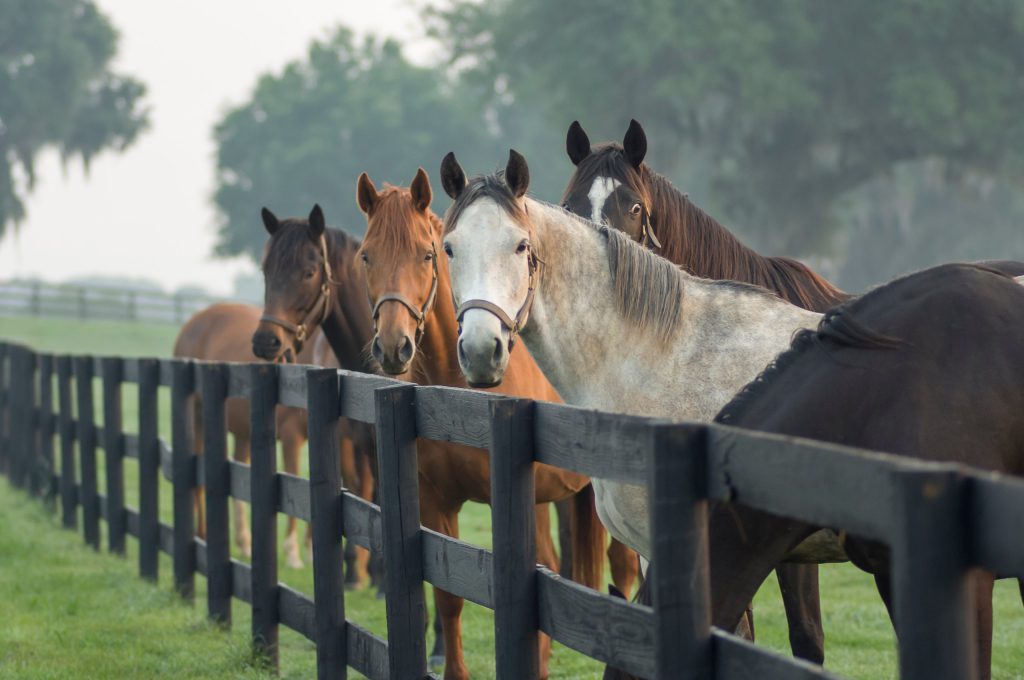 It is the vision and mission of Horse Farms Forever to inspire conservation of horse farms through education, awareness and idea exchange so as to preserve natural pasture land focusing on horses and their habitats, to protect soil and water on which they depend, and minimize land use conflicts
in Marion County, Florida.
We are watchful of government and others to preserve and protect horse farms and farmland for future generations - especially in the Farmland Preservation Area. We are neither anti-growth nor anti-development; we encourage urban growth to remain inside the Urban Growth Boundary.
Horse Farms Forever® is a Florida not-for-profit corporation registered with the Florida Department of Agriculture and Consumer Services as a charitable organization and approved as a tax-exempt 501(c)(3) corporation by the Internal Revenue Service. Horse Farms Forever® does not have a political mission. Our status as a 501(c)(3) charitable organization does not allow us to participate or intervene in political activities. The organization will neither advocate on behalf of political candidates nor advocate for the passage of legislation.