Photo courtesy of Founder and Summit Bronze Sponsor, Elma Garcia Cannavino.
Thanks to new member and Silver Sponsor, Dillon Video, the Horse Farms Forever Conservation Summit will be Live Streamed over YouTube on November 19th, 12:00 to 2:30pm. Seats for live attendance at Golden Ocala are nearly sold out, but virtual attendance opportunities are unlimited! The link will be private, so you must register for the conference first. Once you are registered, we will send you a link for the livestream 24 hours before the Summit. Just click the link at noon on the 19th and join us.
We are thankful for the professional services of long-time local business, Dillon Video, to make our live stream run smoothly. Dillon Video and Film Productions, Inc., was established in 1985. Since its inception, Dillon Video has specialized in professional video production services and has added additional services as technology evolved. They specialize in multi-camera live streaming events, videography of all things equine, photography, aerial video and photography (drones), virtual tours and more.
Thank you, Dillon Video, for joining us as a member and partner in making our first Conservation Summit a success. To learn more about Dillon's services, contact TJ Ready or call (352) 229-2711.
We also want to mention and thank our other Silver Sponsor, Showcase Properties of Central Florida. Owner Valerie Dailey has been aligned with our mission and a member of Horse Farms Forever since day one. As an additional gesture of support, Showcase will be providing pads, pens and hand sanitizer to all live attendees of the Summit.
Showcase Properties is committed to offering extensive real estate listings for every lifestyle, including luxury homes, country club living, equestrian, waterfront, farms and more.
Their staff are energized to use their industry acumen and love of horse country living in service of your buying and selling needs. Marion County is home to many internationally renowned horsemen and horsewomen, and Showcase Property's real estate agents are long-time active members of the equine community.  Contact them here or call (352) 351-4718.
Always Watching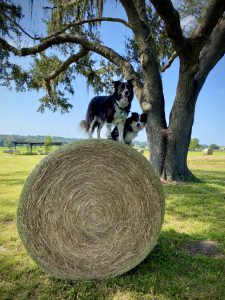 We work hard to keep you informed, and to represent our members' interests in preserving our horse farms, farmland and the unique character and culture of Marion County.
Join the herd. Every voice matters.