No Results Found
The page you requested could not be found. Try refining your search, or use the navigation above to locate the post.
Do you know of a development threatening the Farmland Preservation Area? Contact us!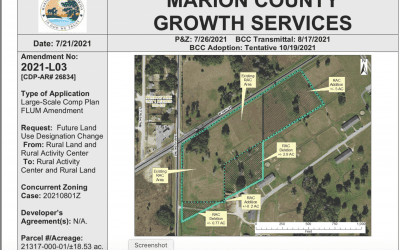 In 1994, about 15 acres of the overall 540-acre property was designated Rural Activity Center (RAC), which allows for limited commercial development in the rural area. The owner of Classic Mile, Mr. Domenic Martelli, has requested that about five acres of the RAC be moved to front along W. Hwy 40, since the current RAC backs up to one of the horse barns and covers over one of the entrances to the farm on SW 140th Avenue.
According to the July 26, 2021, Marion County's Planning and Zoning Agenda item, the shift of the RAC's location will create a net increase of about 1.5 acres to result in an overall 15.13-acre RAC. This change to the Future Land Use Designation from Rural Land to RAC is about 5.2 acres. There is a subsequent decrease of RAC back to Rural Land of about 3.7 acres to create a net increase of 1.5 acres designated as RAC. The requested change in the RAC boundary will continue to comply with the RAC designation standards.
read more
Always Watching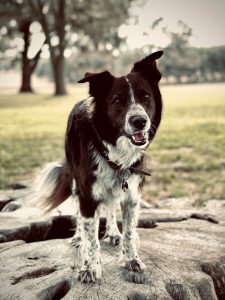 We work hard to keep you informed, and to represent our members' interests in preserving our horse farms, farmland and the unique character and culture of Marion County's 193,000 acre Farmland Preservation Area.
Join the herd. Every voice matters.