May 22, 2020
Yesterday, we were alerted to an application with Growth Services to amend the comprehensive plan to expand a Rural Activity Center (RAC) at the intersection of N Highway 329 and W Highway 318, Reddick. The developers are asking for a Special Use Permit for activities that would corrupt the integrity of the neighborhood. The property is in the heart of the Farmland Preservation Area.
This property is owned by the Rudnianyn family, the same proponents of the West Ocala Beltway. The business will be called Double Gate ATV Race Track. The proposed uses are RV parking, event facilities, ATV racetrack, ATV sales and service facilities, paintball events, and other activities not intended for a Rural Activity Center.
What Could This Mean for the Neighborhood?
Here is a development of similar description in Palatka: Hogwaller.
Two years ago, this happened in a rural Alachua neighborhood.
The Planning hearing is June 1st and the Commission hearing is June 17th. 
We are in full alert status on this project and will be meeting with the applicants, their planner and the county staff.  Stay tuned as we gather more information. 
Here is our full Policy Statement, which further explains the details of the project, and why we are concerned.
Here is our letter to Marion County Growth Services.
Here is our letter to Tillman Engineering, the firm of record on the project, explaining our concerns and requesting a meeting.
Always Watching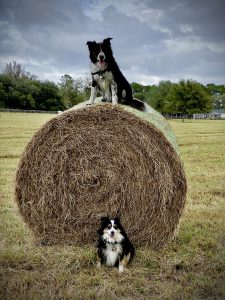 We work hard to keep you informed, and to represent our members' interests in preserving our horse farms, farmland and the unique character and culture of Marion County.
Join the herd. Every voice matters.