Tap It to Win bred by Live Oak Plantation and trained by Casse Racing. Photo Ryan Thompson.
Upside Down Crown.
With the Kentucky Derby and Preakness Stakes moved to Sept. 5 and Oct. 3, the Belmont took an unusual position as the first jewel in the Triple Crown this year. Last Saturday's race, held at New York's Belmont Park, was shortened to 1-1/8 miles and run with limited audience attendance.
The 6-5 favorite, Tiz The Law, won by over 3 lengths. The New York bred was started in Ocala at New Episode Training Center by Tony Everard.
The second place finisher, Dr. Post, was purchased by Ocala's Crupi's New Castle Farm as a yearling for $400,000. He is trained by Todd Pletcher.
Tap It to Win started well, led early, and ultimately finished fifth. He is bred by Charlotte Weber's Live Oak Plantation – born and raised in Ocala. His trainer, Mark Casse, won last year's Belmont with Sir Winston. He is based in Ocala. A member of the Canadian Horse Racing Hall of Fame, Casse was named for induction into the American National Museum of Racing Hall of Fame earlier this year. He joins Lucien Laurin and Roger Attfield as the only trainers in both racing shrines.
Finishing sixth, Sole Volante was sold at the 2019 Ocala Breeders' Sales April 2-year-old auction. He has earned nearly $300,000.
The ninth place finisher was Fore Left, who went through the 2019 OBS March sale but did not sell. He was consigned by Ocala's Wavertree Stables. The son of Unbridle's Song has more than $355,000 in earnings.
Look for more Florida-breds in the Kentucky Derby and the Preakness.
July 14-16 is the date for the next Ocala Breeder's Sales July 2 Year Olds & Horses of Racing Age Sale.
The racing season has officially begun. Don't miss the sale!
Always Watching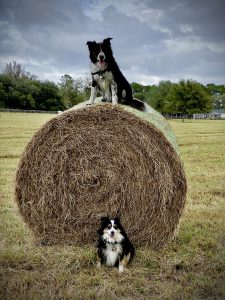 We work hard to keep you informed, and to represent our members' interests in preserving our horse farms, farmland and the unique character and culture of Marion County.
Join the herd. Every voice matters.