We are thrilled to introduce four new Corporate Founders at the start of this new year: Chi University, JP Morgan Private Bank, Duke Energy Foundation, and

UF Health

. These conservation-minded organizations are partnering with us to preserve Ocala/Marion County's open spaces and beautiful places. This bodes well for the future of the Horse Capital of the World®! We heartily welcome them to the herd.
Chi University, located in Northwest Ocala, was founded in 1998 by Dr. Huisheng Xie. Since its founding, Chi University has trained over 9,000 veterinarians from 75 countries and regions in integrative and holistic modalities. Its mission is to provide quality education to veterinarians and active veterinary students in Traditional Chinese Veterinary Medicine (TCVM) and other Integrative Veterinary Medicine modalities through distance learning and on-site lab practice to meet the needs of the global veterinary community.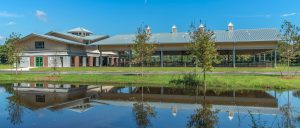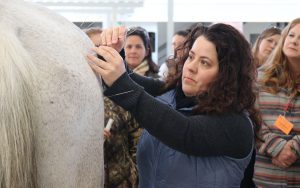 Founded in 1998, Chi's main campus was built and designed to educate veterinarians.The Main Teaching Building is where lectures and small animal labs are held for on-site classes. This LEED Silver Certified building features a library, 160 seat auditorium, and 22 private small animal lab rooms. Built in 2018 in partnership with the Veterinary College at the University of Florida, the Acupuncture Clinic and free standing stadium is used for the equine wet labs and for on-site classes.

A uniquely elevated private banking experience shaped around you, JP Morgan Private Bank offers:
Planning: bringing finances together into one comprehensive strategy

Investing: tailored guidance and access to unique investing opportunities from world-class specialists

Lending: working to strategically craft the right financing solutions for your goals

Banking: extensive personal and business banking resources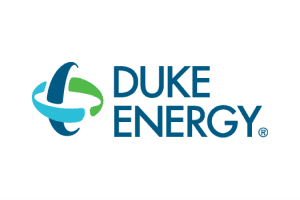 The Duke Energy Foundation is proud to power the vitality of our communities through philanthropy focused on vibrant economies; climate resiliency; and justice, equity and inclusion.
Over $30 million in charitable grants each year are the driver behind impact and improvements in our communities. Additionally, Duke employees and retirees volunteered more than 70,000 hours with nonprofit organizations last year, contributing $2 million in estimated value of their volunteer time.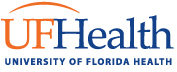 The Southeast's most comprehensive academic health center and part of one of the nation's top 5 public research universities.
UF Health represents the commitment of more than 30,000 faculty and staff to reach higher and farther, both translating scientific discoveries into patient care advances and implementing them to help people get back to living their best possible life.
UF Health proactively reaches out beyond the walls of our hospitals and clinical practices to share valuable health information with area residents.
They offer health education programs and events and also partner in community efforts. They support civic, social and cultural programs to raise awareness of health issues and promote wellness. UF Health physicians, dentists, nurses and other providers and experts reach out to the community to speak about specific health and wellness topics at seminars, and to offer disease-prevention information and screenings at community health fairs and other outreach events.
Corporate Membership
Looking for a way to promote your business throughout the equine community? Becoming a Horse Farms Forever Corporate Member gives you access to our members in Ocala/Marion County and beyond.  Donating to Horse Farms Forever, a registered 501(c)3 with the IRS, reaches our members, friends, and subscribers though our newsletters, social media, advertising, and events. To learn more or to join please contact our President,
Bernie Little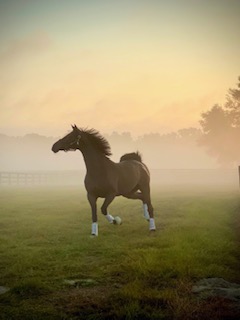 It is the vision and mission of Horse Farms Forever to inspire conservation of horse farms through education, awareness and idea exchange so as to preserve natural pasture land focusing on horses and their habitats, to protect soil and water on which they depend, and minimize land use conflicts
in Marion County, Florida.
We are watchful of government and others to preserve and protect horse farms and farmland for future generations - especially in the Farmland Preservation Area. We are neither anti-growth nor anti-development; we encourage urban growth to remain inside the Urban Growth Boundary.
Horse Farms Forever® is a Florida not-for-profit corporation registered with the Florida Department of Agriculture and Consumer Services as a charitable organization and approved as a tax-exempt 501(c)(3) corporation by the Internal Revenue Service. Horse Farms Forever® does not have a political mission. Our status as a 501(c)(3) charitable organization does not allow us to participate or intervene in political activities. The organization will neither advocate on behalf of political candidates nor advocate for the passage of legislation.