Photo of Emily Holmes by Victoria DeMore Photography
Horse Farms Forever Welcomes New Executive Director Emily Holmes
Horse Farms Forever® is pleased to announce Emily Holmes as the incoming Executive Director effective May 1. Many of you may know Emily from her tenure at the Florida Horse Park as Events Coordinator and Director of Events where she assisted in developing the facility to its current infrastructure and brought multiple competitions in-house. In addition, Emily was influential in obtaining an FEI 4*S competition to add to the Ocala International Festival of Eventing. Emily is also a freelance organizer of USEA/USEF Horse Trials and FEI Eventing competitions across the country and has her USEF "r" Eventing Technical Delegate's license.
Emily holds a B.S. in Equine Studies/Industry Management from the University of New Hampshire and a Master of Arts in Mass Communication: Public Relations from the University of Florida.
Emily lives in Williston where she operates Five Hound Farm, a sport horse breeding and boarding operation on fifty acres. Emily has competed in the disciplines of Eventing and Dressage and continues to do so when time allows, though she enjoys the mares and foals more than anything. Her first-hand experience as an equestrian and farm owner lends additional depth to her qualifications.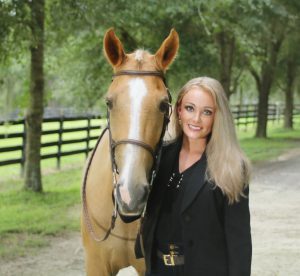 Horse Farms Forever Thanks Outgoing Executive Director Sara Fennessy
Please join us in wishing outgoing Executive Director Sara Fennessy all the best as she enters the next stage of her career with the College of Central Florida.
Sara joined HFF in 2019 as Director of Community Affairs and quickly grew into the position of Executive Director as her leadership skills blossomed. We are in her debt for the hard work and passion that she has contributed to Horse Farms Forever. Sara's efforts propelled the organization into the public eye as she tirelessly shared our mission and message. Under her tenure, we have grown in public stature and influence, and gone from a membership herd of hundreds to a herd of thousands.
Please join us in offering a warm welcome to Emily Holmes and wishing Sara Fennessy a fond farewell.
At 12 years old on a vacation from Maine with my aunt, I fell in love with Marion County -the incredible horse farms, the miles of fencing, the wide-open pastures, and the majestic live oak trees. In Marion County, horse farms are an important part of the history and culture of this community, and I welcome the opportunity to work with the talented staff, the dedicated Board of Directors, and everyone involved to preserve the character of the Horse Capital of the World®.
HFF has blossomed into an incredible and well-respected organization.  I am so incredibly proud to have played a role in growing it into all that it has become. It is hard to believe how far we've come in such a short period of time and the mountains we have climbed along the way. My love, dedication, and passion for Horse Farms Forever will live on. I whole-heartedly believe in all that Horse Farms Forever is and will always be its biggest fan and advocate.
Horse Farms Forever, Inc., is a not-for-profit corporation registered with the Department of Agriculture and Consumer Services as well as a 501(c)3 with the IRS.
Our mission is to inspire the conservation of horse farms by preserving the natural pasture land for horses and their habitats, and to protect the soil and water on which they depend, while minimizing land use conflicts in Ocala/Marion County, Florida.
Always Watching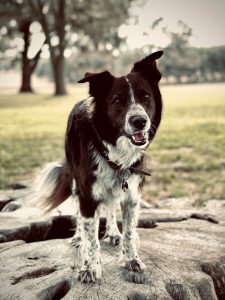 We work hard to keep you informed, and to represent our members' interests in preserving our horse farms, farmland and the unique character and culture of Marion County's 193,000 acre Farmland Preservation Area.
Join the herd. Every voice matters.