We warmly welcome Mandy Pope and her
Whisper Hill Farm
as a Horse Farms Forever Founding Member
For over 30 years, Mandy Pope has given the term "girl power" a whole new meaning in the Thoroughbred racing industry as she continuously makes the headlines. From an early age, it was apparent that Mandy would pursue a lifelong love of horses. She bought her first horse, Blue Whisper, as a high-school student at St. Mary's School in Raleigh. In 1980, her ambition of breeding, selling, training, and racehorses led her to Ocala where she now owns and operates the world-renowned Whisper Hill Farm.
Throughout her 30+ year career in the Thoroughbred industry, Mandy has bred many fan favorites, such as Grade 1 winner and millionaire, Tizway. Pope co-owns a family-grown business with her brother, Art: North Carolina-based Variety Wholesalers, which operates discount retailers in the south. Today, Pope owns more than 100 horses varying from youngsters, broodmares, and racing stock as well as a group of retirees.
Pope, who credits herself as being highly competitive, continues to shatter sale venue records, purchasing some of the most superbly bred horses in the world. In 2012, she made history when she bought 2011 Horse of the Year Havre De Grace at the Fasig Tipton November Sale for a record $10 million, the next day purchasing Kentucky Oaks winner Plum Pretty for $4.2 million.
Whisper Hill teamed up with Goldmark Farm, LLC. to campaign winner Mylute, who was third in the Preakness Stakes and runner up in the 2013 Louisiana Derby. Whisper Hill also purchased champion female sprinter Groupie Doll for a cool $3.1 million in late 2013 and campaigned for her last start to close out her remarkable racing career before sending her to the breeding shed. In 2019 Pope's Whisper Hill purchased an American Pharoah filly for $8.2 million at the Keenland September yearling sale who is the half-sister to champion racemare Beholder.
When asked "What is your favorite thing about the Thoroughbred Sport?"

Pope replies

"The greatest thrill and the reason for all of this is to actually put your hands on the horse, to be in the presence of the horse. It's the horse. That's what it's about. The parties are great and fun, but just the excitement of being a part of such a wonderful creature."
Pope is also well known for her chartable and philanthropic efforts with a passion for giving back to those on the backstretch and farmworkers. She is a founding Board Member, Secretary, and Treasurer of the John William Pope Foundation. The John William Pope Foundation is a grant maker based in Raleigh, North Carolina, which has awarded large amounts to Thoroughbred related nonprofits. The John William Pope Foundation supports nonprofit public policy research, education, human services, and the arts with the goal of improving the wellbeing of North Carolinians. Since 1986, the foundation has given more than $170 million to these causes.
References: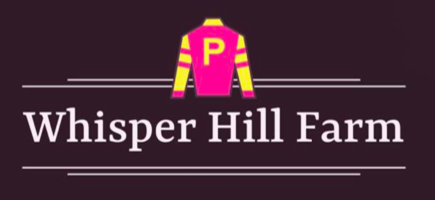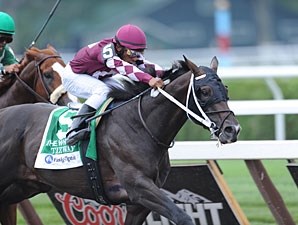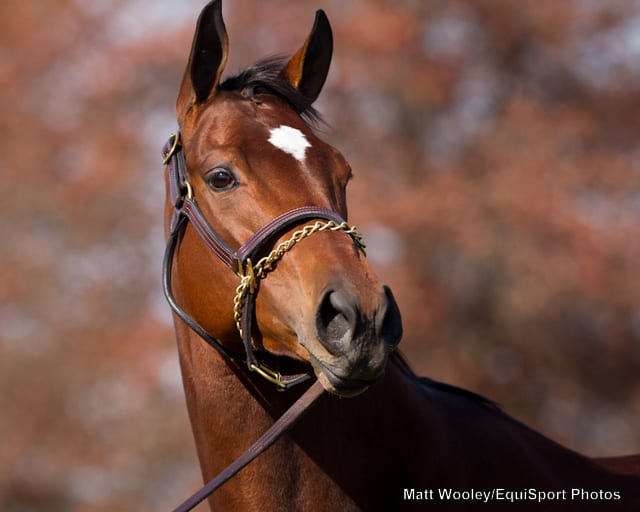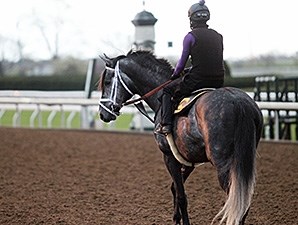 Songbird, with her filly by Arrogate