Every new member makes us stronger. We welcome the following new and renewing individuals and businesses who support open spaces and beautiful places.
Niall Brennan Stables
Renewing Charter 2018 & 2020
Success is no accident was chosen as Niall Brennan's motto because it embodies his philosophy of life. Sometimes people are lucky in the horse business but success generally comes from: hard work, attention to detail, integrity, leaving nothing to chance, and striving to fine tune the quality services of our program.
Coast to Coast Trailer Sales
New Patron
At Coast to Coast Truck & Trailer Sales, Inc. customer satisfaction is our #1 one priority. We offer a wide variety of New Horse Trailers & Used Horse Trailers with numerous standard models and hundreds of custom build applications including horse, living quarters, stock, race car, open car, and cargo trailers.
Belleview Heating & Air
New Partner
Established in 1971, Belleview Heating & Air Inc. was founded by Dwight Fowler to provide customers with quality HVAC services. Today, we continue that tradition through the leadership of Dwight's family, Sherry, Darren, Lee and Dawn. Being a family owned and operated business in America is a blessing, and being able to serve our friends and neighbors with their heating and cooling needs is a pleasure.With a team of certified and fully trained technicians, we have become one of the area's most trusted HVAC companies.
Craig Curry for County Commission
New Partner
Craig Curry hails from one of Marion County's pioneer families. As a lifelong resident, vigilant public servant, respected business owner and dedicated community leader, Craig has had a significant and personal impact on the quality of life in our communities.
Leader
Peter & Diane Halpin, Renewing 2018 & 2020
Partner
Kayle Martin – New
John & Nancy Nolan – New
Friend
All New!
Barbara Fitos
Tom Kay
Leann Manley
David Moore
Large or small, thanks to all!
Corporate Membership
Looking for a way to promote your business throughout the equine community? Becoming a Horse Farms Forever Corporate Member gives you access to our members in Ocala/Marion County and beyond.  Donating to Horse Farms Forever, a registered 501(c)3 with the IRS, reaches our members, friends, and subscribers though our newsletters, social media, advertising, and events.  To learn more or to join please contact our Director of Community Affairs,
Sara Fennessy 
Always Watching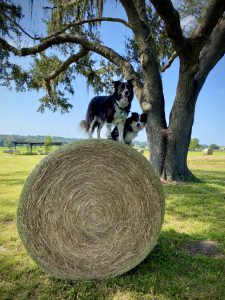 We work hard to keep you informed, and to represent our members' interests in preserving our horse farms, farmland and the unique character and culture of Marion County.
Join the herd. Every voice matters.