Equestrian Real Estate Firm is Sold on Farmland Preservation
You've seen their handsome faces on billboards everywhere: brothers Rob and Chris Desino and Matt Varney – partners in Ocala Horse Properties. Since the founding of HFF in 2018, they have gone to lengths to show their passion for our mission of preserving the character and culture that horses and horse farms bring to Ocala/Marion County.
Now, they have stepped up to the plate as Gold Sponsors of our first Conservation Summit. The support of Ocala Horse Properties and the rest of our sponsors ensures that the Summit, to take place on November 19 at Golden Ocala, will be a first-class event.
Although it is easy to see why a firm specializing in equestrian real estate would want to see horse farms and farmland continue to thrive in Marion County, the partners are connected to Horse Farms Forever and our mission in much deeper ways. Rob is an HFF Founder, Chris and Matt are Charter Members, and both Rob and Matt are Directors.
"Horse Farms Forever is instrumental in monitoring and advocating for the protection of horse farms and the Farmland Preservation Area in Ocala. Turning the Farmland Preservation Area into another mass of concrete strip plazas is not necessary and certainly not desirable." Rob Desino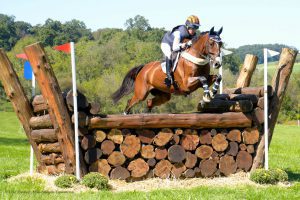 The partners are all horsemen, farm owners and active members of our local equestrian community. Chris and Rob are owners of Deniro Z, a standout 5 Star event horse, expertly campaigned by Liz Halliday-Sharp, also an HFF member. Liz and Deniro Z recently won the 4 Star at Plantation Field International Horse Trials. Matt enjoys riding recreationally, but he lives his equestrian competitiveness vicariously through his wife, Dr. Courtney Varney, DVM. Matt enjoys accompanying Courtney, an accomplished FEI Dressage rider, USDF gold medalist, and equine veterinarian, on as many competitions as his busy schedule will allow.
Ocala Horse Properties has been the top Ocala farm realtor for more than a decade, representing the largest portfolio of Ocala Farms available. Their success is built on a love for people and the community. They are big supporters of equestrian events both here in Ocala and in Wellington, where they operate a sister company, Wellington Equestrian Realty.
Once again, thank you, Ocala Horse Properties, for demonstrating your commitment to the open spaces and beautiful places of Marion County.
Be sure to register for the Summit! You can attend online or in person.
I was motivated to join to protect an area that I find to be one of the most irreplaceable destinations in the entire country; an area where horse pasture is uniquely more valuable per acre as farmland than if a developer was able to purchase it. Coming from a family of developers I know how incredibly rare that is.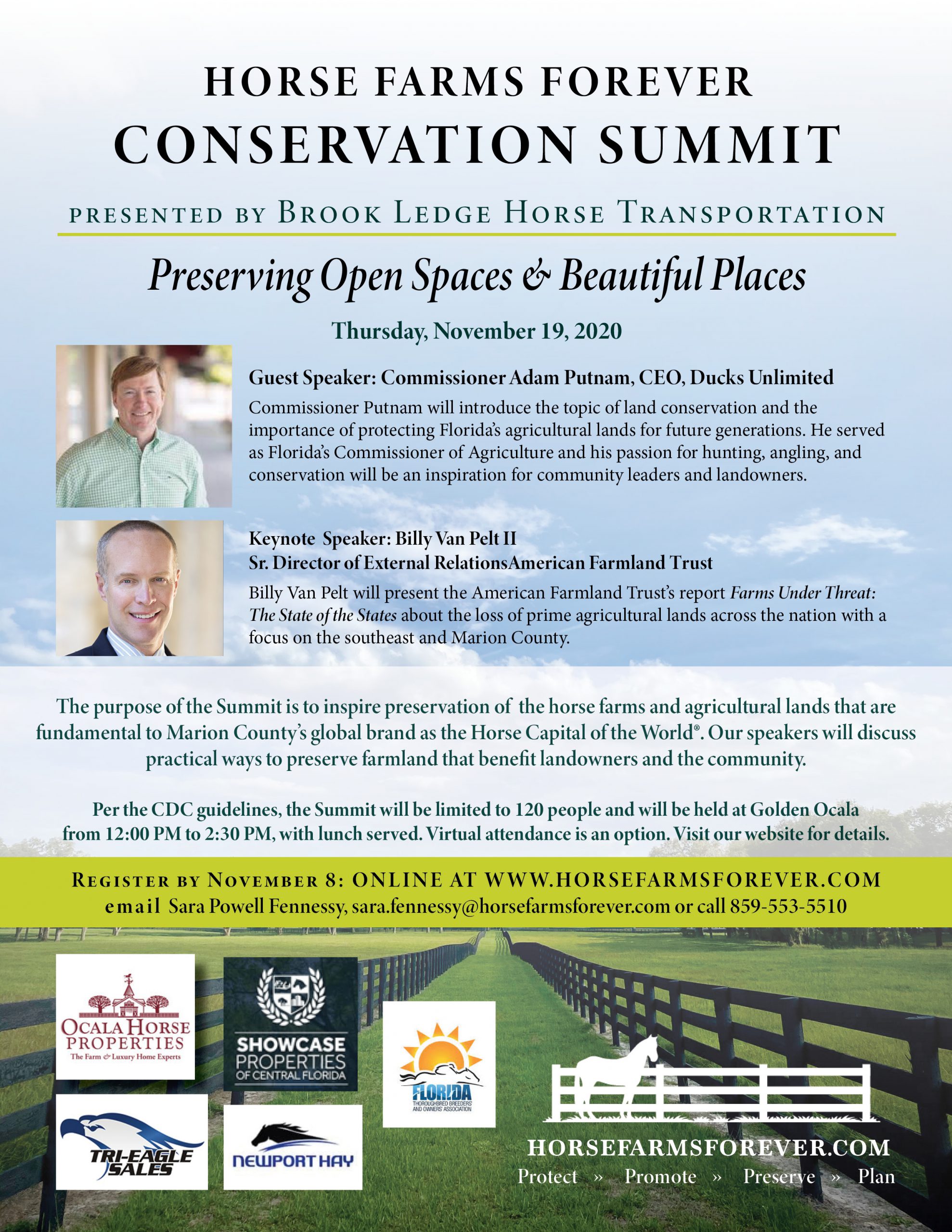 Always Watching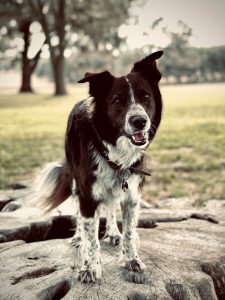 We work hard to keep you informed, and to represent our members' interests in preserving our horse farms, farmland and the unique character and culture of Marion County.
Join the herd. Every voice matters.