Over 550 people experienced the Third Annual Conversation Summit held on Monday, November 14, 2022, with 250 attending live and 300 watching the live stream and video replay. The goal of the Summit was to be a catalyst for conversations about transportation and road improvement projects on our horse farms and equine industry.

Photo by Sean Dowie.
Marion County joined together at Ocala Breeder's Sales for an important Conversation About Conservation on Monday, November 14. The subject at hand was how traffic and transportation will impact conservation and the preservation of our horse farms as growth continues. We were fortunate to have Jared Perdue, Secretary of the Florida Department of Transportation (FDOT) and Tracy Straub, Assistant Marion County Administrator available to share detailed information about Florida's transportation approach and goals, and specific road improvement projects.
Secretary Perdue gave an update on the improvements to I-75 and Northern Turnpike Extension project, which will be revitalized in one to two years, but he also emphasized FDOT's new emphasis to embrace a community's unique heritage and culture to protect the very things that make that community unique, while at the same time improving road safety and efficiency.
"I love the idea of protecting horse farms. I love horses and owned them myself," he said. "I love Marion County and rural Florida. I was born and raised there, so it's really important to me."
At the beginning of his talk, Secretary Perdue said that the core mission is to provide safe and efficient transportation for the citizens of Florida, and to support the supply chain of goods and services. This is a challenge as Florida's population continues to grow. Transportation projects are planned for three-percent annual population growth. In some Florida counties, growth is twenty-percent or more annually and not predicted to slow down. At that level of expansion, it is impossible for transportation systems, which are planned on a 15-year timeline, to keep up. The State must plan strategically to head off potential problems as the future unfolds while keeping an eye on conservation of natural resources and meeting the needs of varied communities.
"This is one of the challenges with transportation is – how do you provide necessary transportation, but still protect and conserve what makes Florida special," said Secretary Perdue.
Many of our members will remember the proposed Coastal Connector toll road in 2018 and how thankful the community is that this toll road has been officially taken off of the table, but the growth challenges that we face as a community will continue and it will take a cooperative effort from both sides of the table to maintain this balance between growth and conservation.
Administrator Tracy Straub, from Marion County, provided important detail on the major road projects planned or taking place around the County. Her substantive presentation not only showed the plans and timelines, but also explained why these projects were conceived and how they will help alleviate traffic congestion.
We will be taking a deeper dive into the material presented by both Perdue and Straub in a subsequent blog. In the meantime, we encourage you to watch the entire Summit Program online.
On The Northern Turnpike Connector:
"We know we need to do something. We want that something to preserve your farmland, to fit the growth patterns that are occurring. We want that something to continue to provide the needed transportation while embracing and maintaining the character of your community."
I was asked to talk about what was going on for transportation projects at County Road 318. I want you to know that the County has nothing going on at 318 – nothing. Of course the regular resurfacing and guard rail maintenance is taking place, but the development projects in that area have not completed the studies required as of yet for any further planning.
Always Watching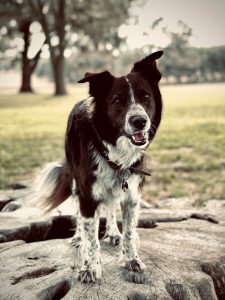 We work hard to keep you informed, and to represent our members' interests in preserving our horse farms, farmland and the unique character and culture of Marion County's 193,000 acre Farmland Preservation Area.
Join the herd. Every voice matters.