NIMBY No-Funners?
Does the opposition to Double Gate ATV Park really come down to a whole lot of residents who are saying Not In My Backyard to a wholesome, family activity? If you believe this, you are missing the point. What hundreds of people are saying, with one voice, is this:
Not in my Farmland Preservation Area.
Today, we received a letter from Northwest Marion County resident, Joe Hartman. This very thoughtful letter clearly acknowledged that the applicant for the Double Gate ATV Park and its proponents are seeing this development as good for the community. He says,
"I do not know any of the folks who support this proposal, but I'm confident they see it as positive, not just for them, but for the entire community. I hope they, like you, will understand why many of us do not see it that way. I also would imagine there are some unmet needs out here that we could work on together. This unfortunately, is not one of them,"
Mr. Hartman hits the nail on the head when he says,
"Maybe the developers think they can do better than the Hogwaller ATV Park you have probably seen in videos. If so, I can assure you that most, if not all, of landowners opposed to this amendment don't see this as a question of quality. It's a question of compatibility. Nothing in this proposal is compatible with the farmland preservation designation, no matter how responsibly the developers would intend to proceed."
Let Us Ride.
In order to get Double Gate ATV Park in Flemington approved at the County Commissioners Hearing on June 17th, the applicant must show that there is a need for the Land Use Change from Rural to Rural Activity Center. Because the property is in the Farmland Preservation Area, the bar is high. Let's be clear – wants and needs are different things. I might want to put chemical storage tanks on my property adjacent to Lake Weir, but I would be hard pressed to show why they need to be in that location. In this same way, Double Gate may be able to present us with a long list of potential customers who want an ATV Racing and Riding Park in Flemington, but is there a compelling reason that it needs to be there?
We say NO. It only took a quick bit of research to find
ample ATV/OHV opportunities around Ocala
. We even found a Park very much like the proposed Double Gate just 15 minutes down the road.
Hardrock Cycle Park
has four motocross tracks, an oval track, harescramble course, challenging rock garden and 80 acres of 4×4 woods trails. The main track is about two miles long. The park has a 50 site campground, restroom and shower facilities plus a parts/accessory shop. It is open daily and hosts various motocross races, vintage trials, flat track and 4×4 events throughout the year. During special events a concession stand is available.
Best of all, Hardrock is not in the Farmland Preservation Area.
Now, if you are less interested in racing and want to ride the trails,
this site
enthusiastically promotes Ocala as a great place to "get off road and get dirty." The Ocala National Forest is a fantastic playground for all kinds of trail users, including ATV/OHV riders. The 47 mile
Ocala Centennial Trail
and the 125 mile
Ocala North OHV Trail System
are the biggest options. These public resources offer excellent amenities and are well-supported by the State of Florida. Take a look at this
Guidebook
to get an idea of how much Florida has to offer for offroading.
It's About Compatibility.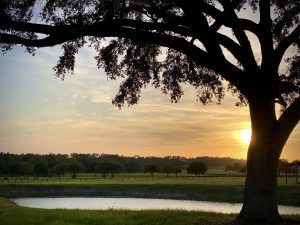 Like it or not, the proposed site for Double Gate ATV Park is in the Farmland Preservation Area. The County designated those boundaries in 2005 after extensive research to back up the importance of preserving that area for farmland for both environmental and economic reasons. It can not simply allow chunks to be taken out each time a developer expresses a business opportunity. Once it's erased, it can't be replaced. There are many ways to have fun and make a livelihood that are compatible with the Farmland Preservation Area. There are others that can be allowed if a sufficient need is shown and appropriate care is taken by the landowner. We have seen neither in this case, and so we strongly urge our County Commissioners to back up their promise to the people of Marion County and with us declare:
Not in my Farmland Preservation Area.
Always Watching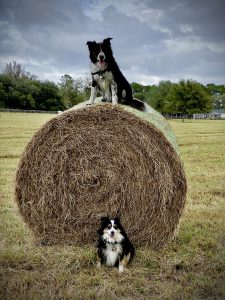 We work hard to keep you informed, and to represent our members' interests in preserving our horse farms, farmland and the unique character and culture of Marion County.
Join the herd. Every voice matters.