Horse Farms Forever is grateful to announce tremendous growth at the grassroots level. This is solid evidence of a growing movement to protect the Farmland Preservation Area (FPA) of Marion County.
We were born in 2018 to fight the State's plans to build a toll road through the Farmland Preservation Area. A small group of farms, businesses and individuals came together with the County, and successfully convinced the State to respect our iconic farmland. In two short years, Horse Farms Forever (HFF) has become a lightning rod, attracting and gathering the voices in Marion County who care about protecting the character and culture created by horses and horse farms. HFF is now an effective 501c3 nonprofit organization with a clear mission to:
Protect the Farmland Preservation Area,
Promote the equestrian culture and character of Marion County,
Preserve farmland for future generations, and
Plan collaboratively with government and community stakeholders to ensure that open spaces and beautiful places remain forever.
Since our inception, we have steadily added members, both Individual and Corporate. This growth enables us to support part-time staff who work hard to fulfill the mission. It has also fuels our Threat Reserve Fund – this critical resource enables us to quickly ramp up our activity when our watchdog efforts uncover a new development or roadway threat to the FPA.
If you have been following us lately, you have seen us tackle two such threats in rapid succession. As we have raised awareness in the community, new friends and supporters have emerged and joined us. Our new members are individuals and businesses who share a deep regard for farmland and want play a part in keeping our area healthy, beautiful and worthy of being called the Horse Capital of the World®. It is not necessary to be in the horse business or to even own a horse to appreciate how horses and horse farms create a special sense of place that is worth preserving. We want to represent everyone who cares about the Farmland Preservation Area and protecting it for future generations. Thank you, new and renewing members, for your support. We are stronger together.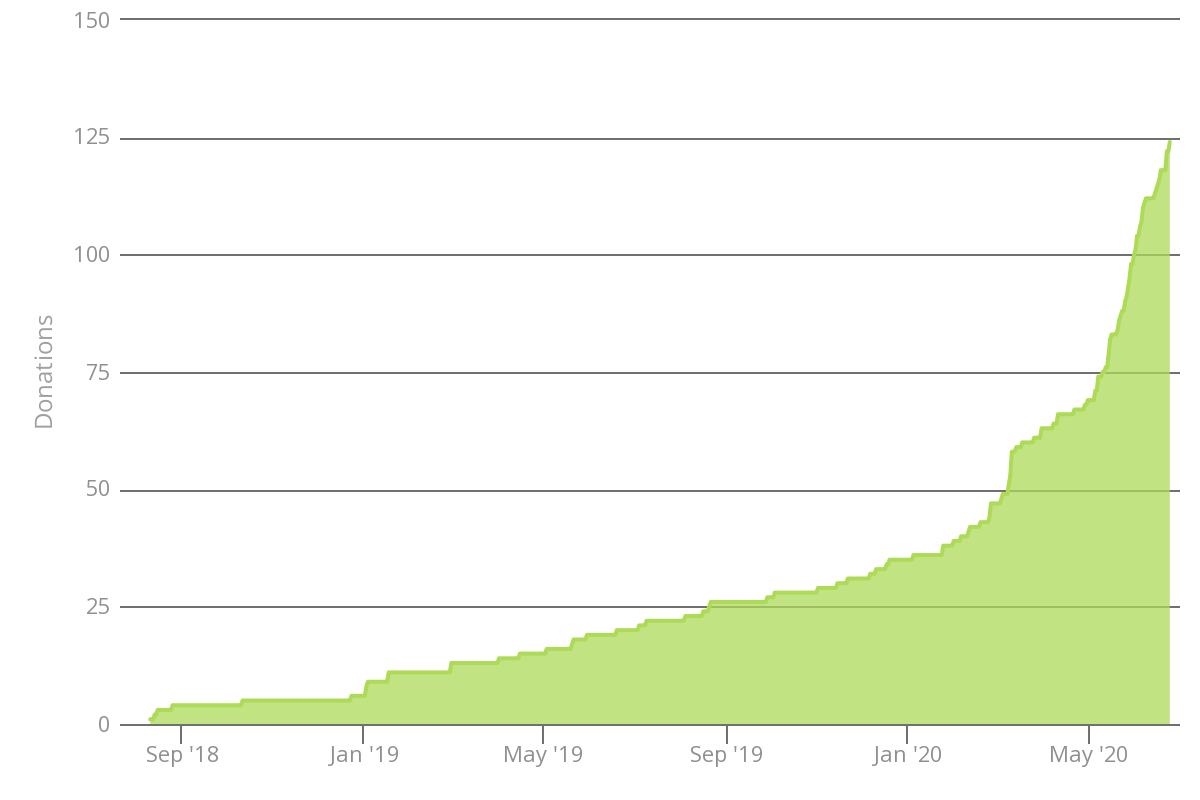 Growth in 2020 has been over 100%.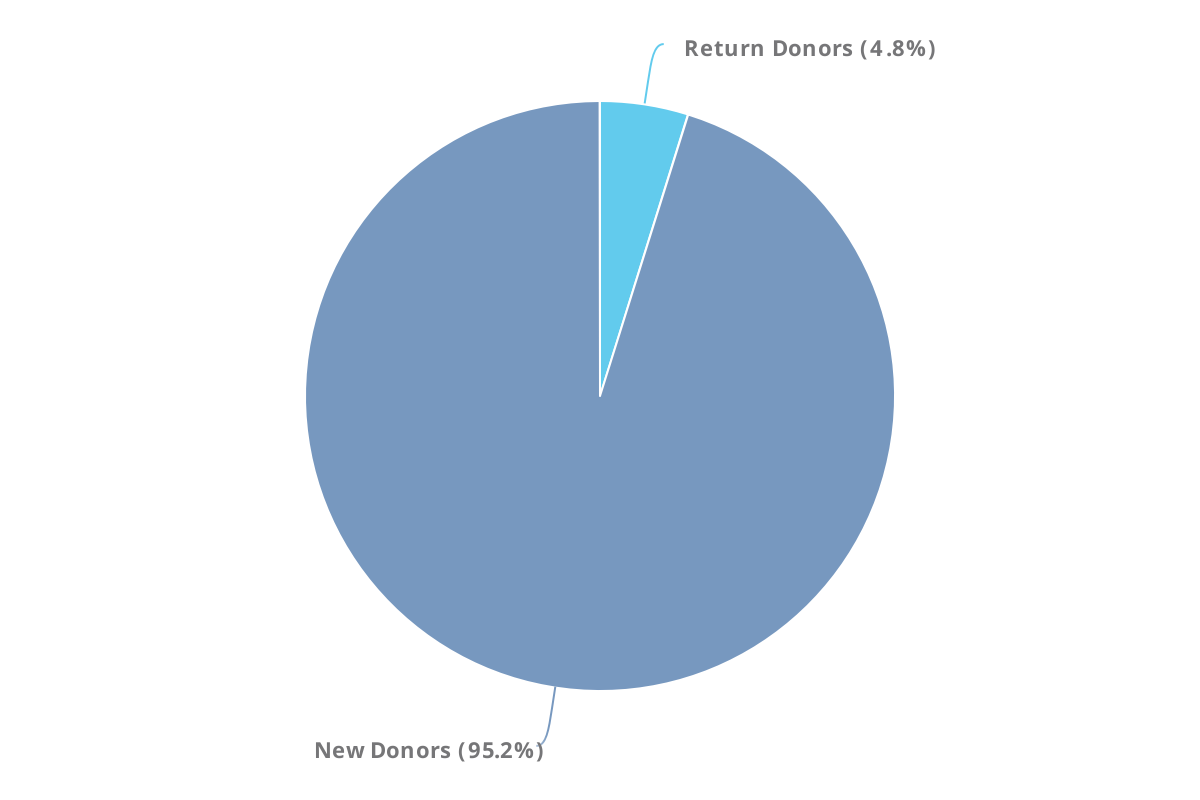 More blueberry pie, please! The dark blue are new members.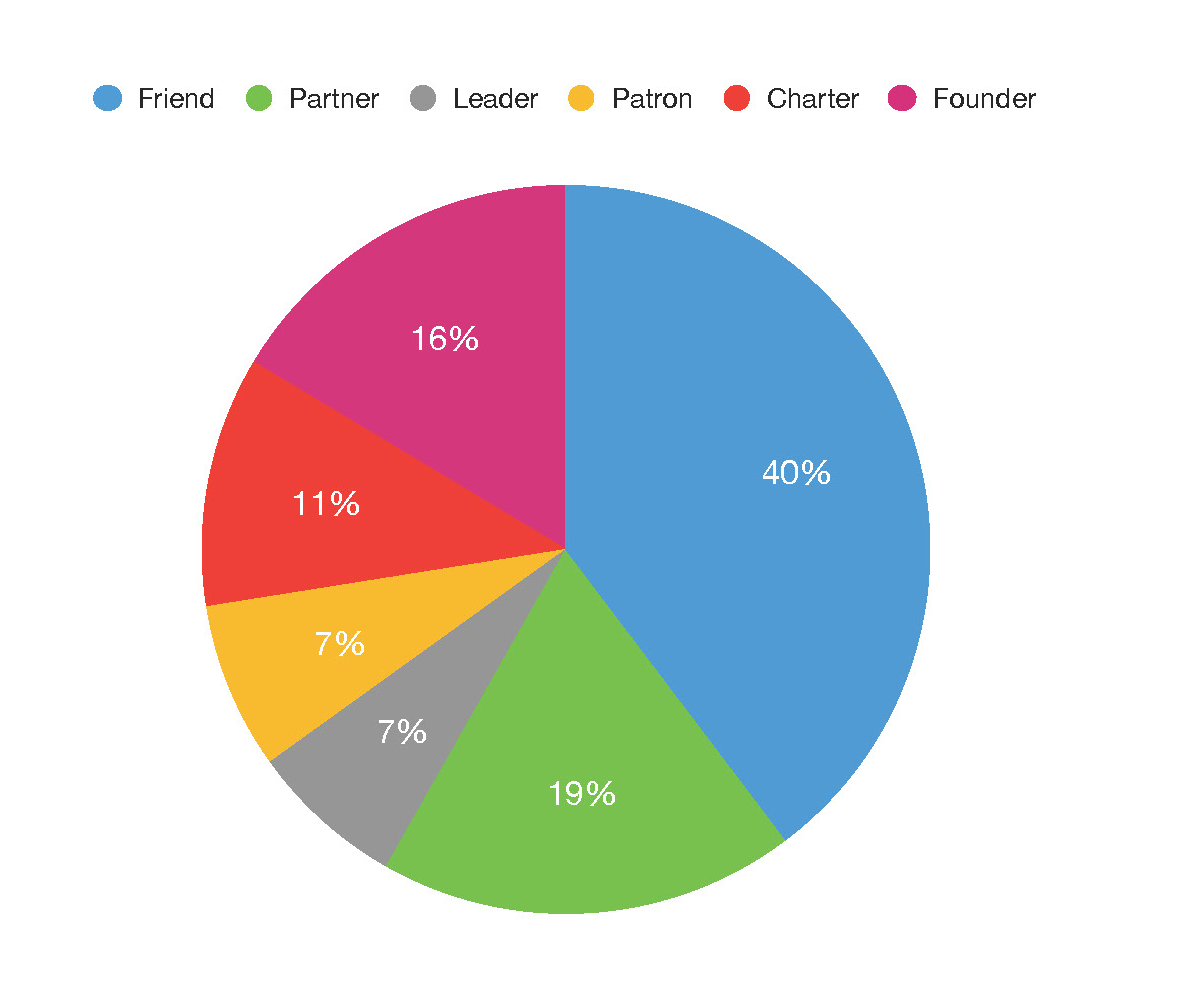 This shows the diversity of donation levels in our membership. Evidence of community support for the FPA!
Why Join?
Nobody can answer this question better than some of our newest members and supporters:
Always Watching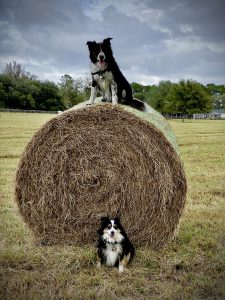 We work hard to keep you informed, and to represent our members' interests in preserving our horse farms, farmland and the unique character and culture of Marion County.
Join the herd. Every voice matters.