What Concerns Drive You?
Please use the comments section at the bottom of this blog to ask your question.
When we surveyed the audience after the 2021 Conservation Summit about future topics for Conversations About Conservation, several of you said this:
"Transportation and how it relates to conservation. Proposed new Marion County Roads. 75 Interchange North of 27."
And that makes sense, because in last year's Quality of Life Survey, you rated Transportation and Traffic second only to Preservation of Natural Resources as a topic of concern.
At last year's Conversations About Conservation Summit at Ocala Breeder's Sales, we brought you the two people most qualified to address that very topic. Keynote Speaker, Secretary Jared Perdue of the Florida Department of Transportation has the big picture of Florida's transportation needs and challenges in hand. He was appointed by Governor DeSantis in April to lead the Department. Perdue has served at FDOT for 18 years, most recently as District Five Secretary where he was responsible for leading and developing a workforce of nearly 600 employees and managing an annual budget of nearly $1 billion. As District Five Secretary, Perdue led the completion of the I-4 Ultimate Project, FDOT's largest project to date. He also oversaw the Wekiva Parkway project, a model transportation project for environmental conservation.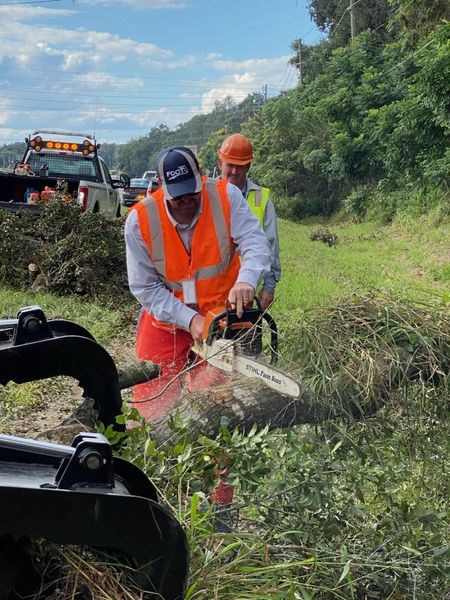 Secretary Perdue lending a hand with the aftermath of Hurricane Ian. Source: FDOT.
And there is nobody more qualified to speak about the granular details of Marion County's 42 ongoing road projects than our Guest Speaker, Marion County's own Tracy Straub, Assistant Administrator of Public Works and Growth Services. Straub oversees the Office of the County Engineer, which consists of the Road Maintenance, Stormwater, Transportation Design, and Traffic Management sections. She is also responsible for the Growth Services department and its sections; Planning and Zoning and Code Enforcement. Straub's duties also include the departments of Building Safety, Community Services, MSTU/Assessment, and Tourist Development. As an Ocala native and fifth-generation Marion County Floridian, Straub takes great pride in her community and helping to shape its public infrastructure while preserving the beauty and environment of her home.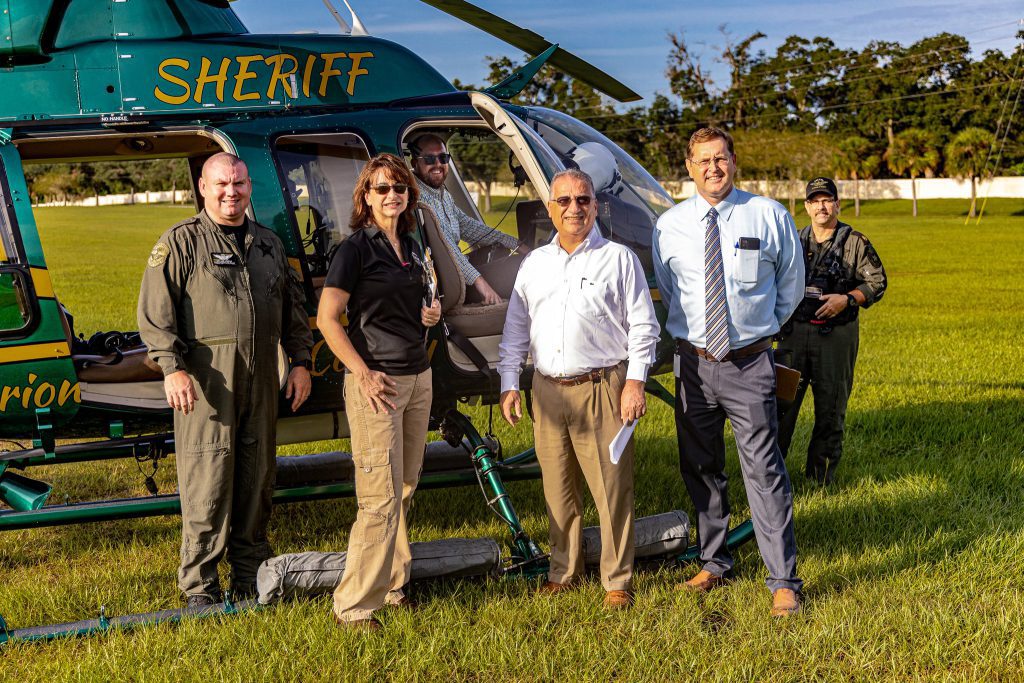 Secretary Jared Perdue (in helicopter) and District Secretary John Tyler from the

Florida Department of Transportation

(second from right) took flight with Marion County Adminstrator Mounir Bouyounes and Assistant County Administrator Tracy Straub to get a better perspective of traffic in Marion County. Special thanks to pilots Master Sergeant Darren Bruner and Corporal Joe Jenkins from

Marion County Sheriff's Office

Air 1 for the birds-eye view of Marion County. Source: Marion County.
The Marion County Quality of Life Survey


Summit 2022
Let's Talk Transportation
Monday, November 14
11am to 1:30pm
at Ocala Breeder's Sales