Horse Farms Forever® wants to sincerely thank all of the 2023 Conservation Summit Sponsors thus far. We are looking forward to an incredible event, and couldn't do it without you!
Join us for a Conversation about Conservation, and hear from Carlton Ward Jr., the National Geographic Explorer and Conservation Photographer as he shares the story about how photographing the elusive and endangered Florida Panther in south Florida led to the Florida Wildlife Corridor Act and $800 million in funding for the corridor. Carlton's quest was documented in  Path of the Panther, an award-winning film produced by Leonardo DiCaprio.
We will also hear from Mallory Lykes Dimmitt, CEO of the Florida Wildlife Corridor Foundation and Traci Deen, President and CEO of Conservation Florida.
2023 Conservation Summit Sponsors
*Sponsors as of October 18th, 2023.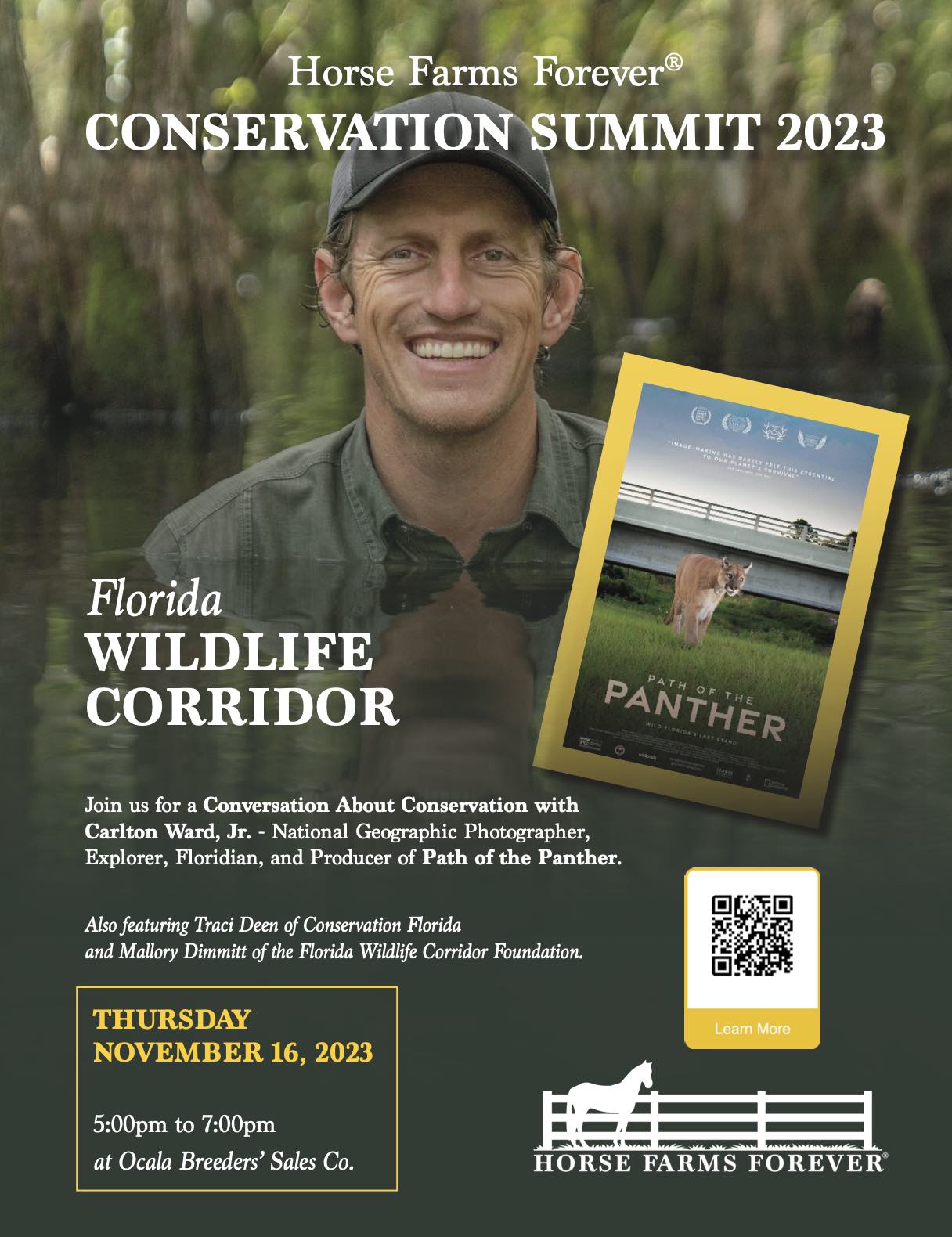 There are still 2023 Conservation Summit Sponsorship Opportunities Available!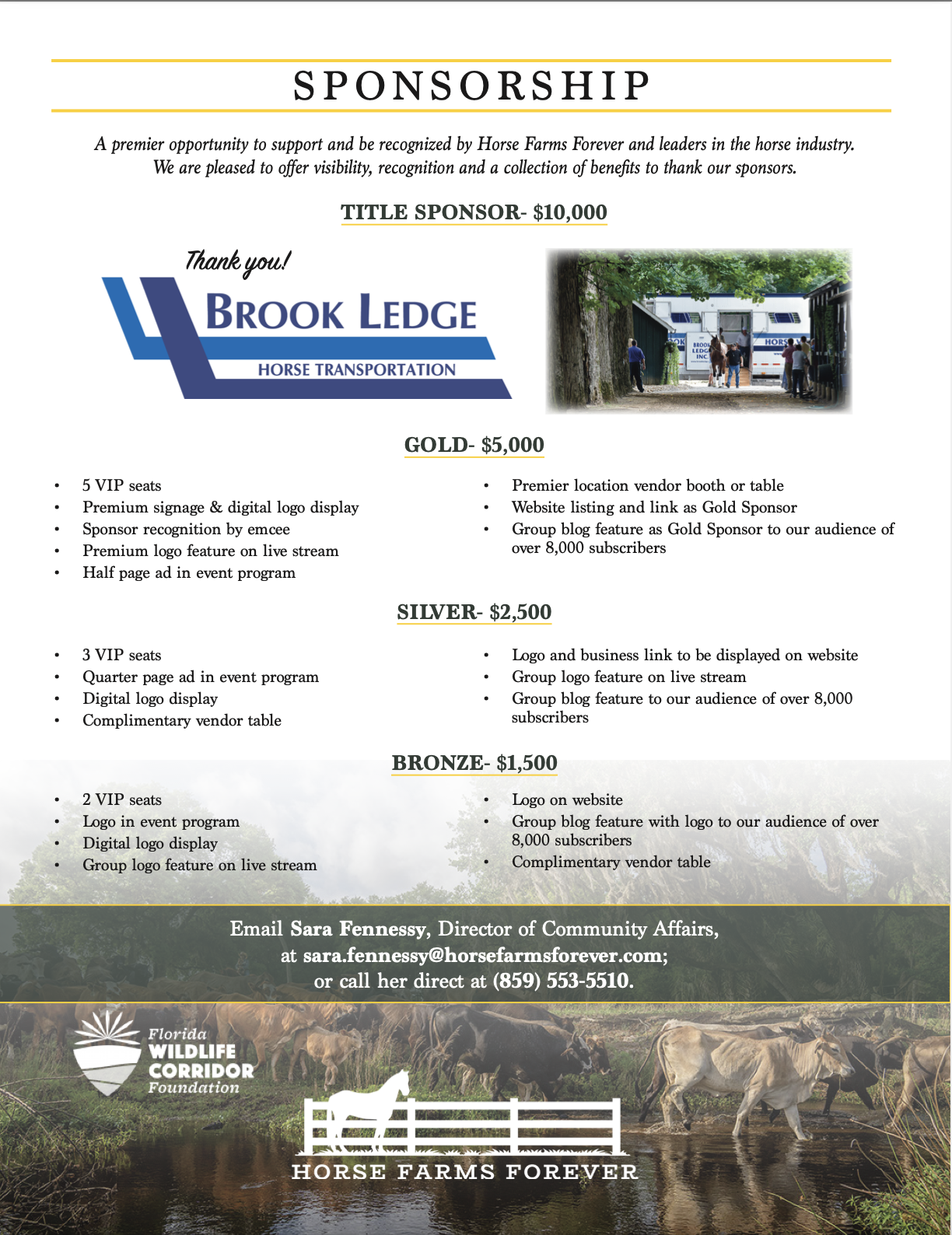 Come meet our special guests, the Gentle Carousel Miniature Horses!